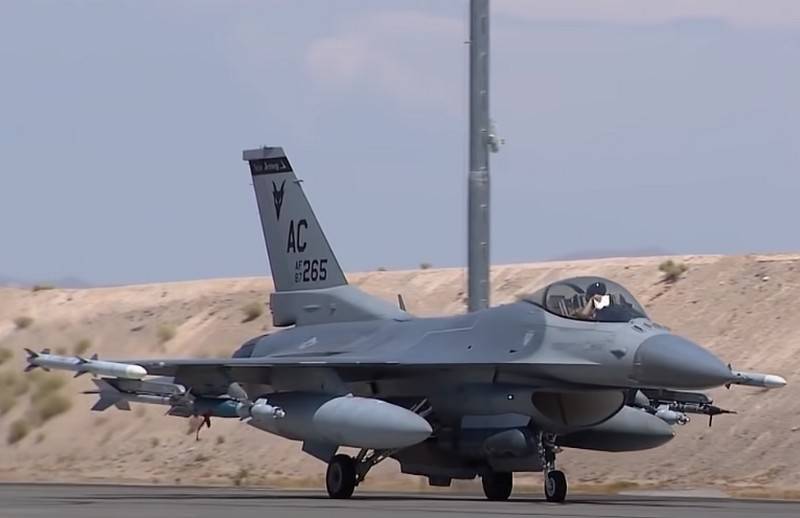 The first large-scale tests of the aircraft combat laser, intended for the 4th generation fighters of the US Air Force, will be carried out in 2024. Reported by C4ISRNET.
According to the publication, the research laboratory of the US Air Force will soon receive one of the key aircraft laser systems, two other developers should provide in July this year. Details of the tests are not provided.
Work within the framework of the Self-Protect High Energy Laser Demonstrator (SHiELD) program started after the US Air Force command considered the existing aircraft protection means insufficient and proposed to develop laser systems for the destruction of attacking aircraft in addition to the existing electronic warfare systems and heat traps. missiles.
American companies Lockheed Martin, Northrop Grumman and Boeing are involved in the development of the laser. Lockheed Martin is responsible for the development of the laser module, Northrop Grumman is creating the control system, and Boeing is the container in which the combat laser will be placed.
Earlier, the US Air Force reported that the laser installations developed under the SHiELD project should receive the F-15E, F-15C, F-15EX Eagle and F-16 Fighting Falcon of the US Air Force, as well as, possibly, the A-10C Thunderbolt II attack aircraft. Aircraft of the fifth generation F-22 and F-35 will not be equipped with this system, so as not to harm the Stealth system installed on them.