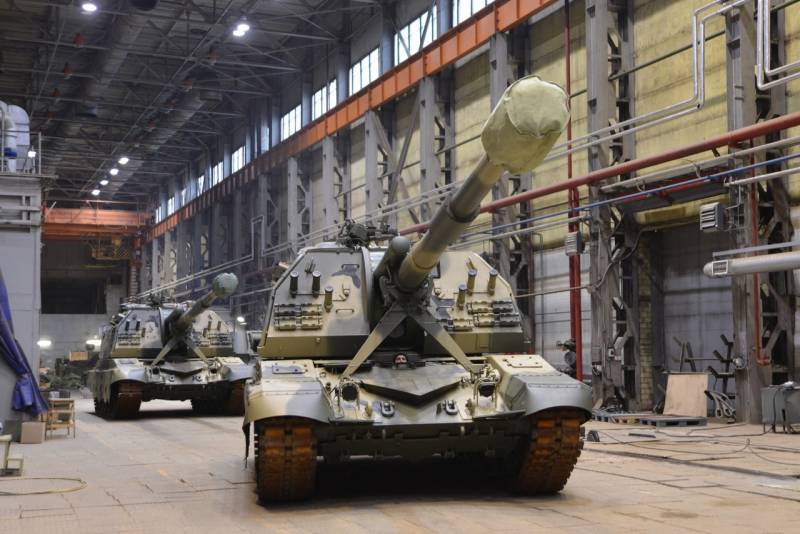 The Ukrainian media published a material in which once again Russia is presented as a "threat to Ukraine." We are talking about a publication in Defense Express, where literally the following is stated: "Russia is supplying new armored vehicles to units that are aimed at Ukraine." The same material adds that plans to equip such parts with armored vehicles, including
Tanks
, expanded.
From the material:
Russia is stuffing new armored vehicles with military units that are aimed at Ukraine and are part of the United Group of Forces of the Russian Federation and Belarus. The plan for the supply of armored vehicles to the Ground Forces of the Russian Federation from January 14 to February 22, that is, in just over a month, was doubled - from more than 400 units. up to more than 800 units.
In this case, the Ukrainian observer refers to the website of the Russian Ministry of Defense.
When examining the publications of the Russian military department, it turns out that we are talking about a state defense order for the entire 2021 year. Moreover, nowhere is it specified that they are going to supply armored vehicles exclusively to those parts that, as they wrote in the Ukrainian media, are "aimed at Ukraine". In the material of the Ministry of Defense of the Russian Federation, it is noted that the defense industry enterprises will transfer to the department modern and modernized models of armored vehicles, which have proven themselves in various climatic conditions.
At the same time, the Ukrainian press continued to try to pull information "by the ears", stating that "this amount of equipment will be enough to equip 5 motorized rifle regiments with tanks and infantry fighting vehicles." Enough ... But has Ukraine got to do with it? ..
As they say, "to the heap" in the Ukrainian media decided to add the fact that the Russian Armed Forces are supplying dozens of MLRS, including the systems "Grad", "Tornado", etc.
From the article:
Most likely, the Kremlin is going to scare everyone.
Who is "all"? Apparently, the Ukrainian press forgets that a program of state defense orders is being implemented in Russia every year, within the framework of which a variety of equipment is supplied to the troops.
To amplify the effect of their material, Ukrainian observers put forward an absolutely ridiculous assumption:
Perhaps Russia is going to attack NATO countries.
The message of such a material is one - to once again announce that Ukraine is almost an outpost for the North Atlantic Alliance.