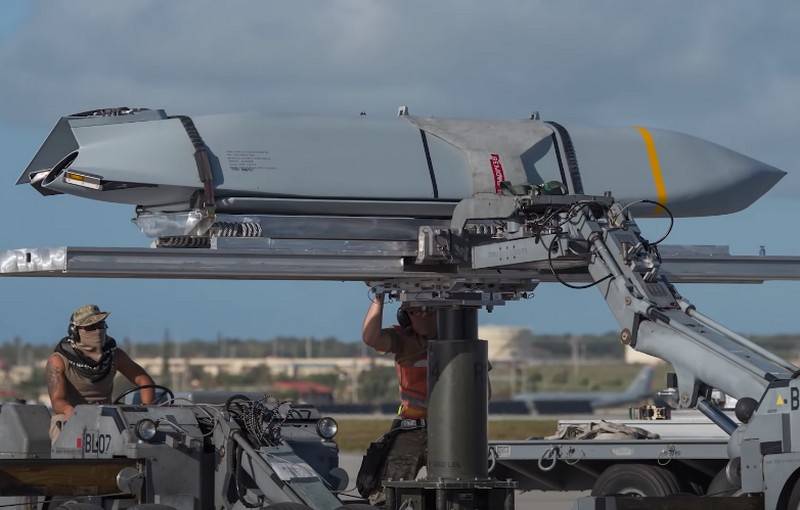 The US Air Force and Navy are increasing the number of air-launched anti-ship missiles. According to Naval News, Lockheed Martin has received a new contract for the production of long-range anti-ship missiles AGM-158C (LRASM, Long Range Anti-Ship Missiles).
The corporation's new contract, worth $ 414 million, is the largest in the history of the LRASM program. As part of the signed agreement, Lockheed Martin will produce air-launched anti-ship missiles for F / A-18E / F carrier-based fighters and B-1B Lancer strategic bombers. The number of ordered missiles is not given.
The first batch of 158 AGM-23C smart missiles was ordered by the US Air Force in 2017.
The AGM-158C LRASM (Long Range Anti-Ship Missile) missile was developed and manufactured by Lockheed Martin for the US Department of Defense. Work on the creation of LRASM cruise missiles began in 2009, in 2014 the missile entered service with some US Navy ships, and
aviation
the variant was accepted into service only in 2019.
The LRASM missile carries a 450 kg warhead and can cover a distance of up to 930 km. The AGM-158C is equipped with a Williams International F107-WR-105 turbofan engine, which provides it with a maneuverable flight at subsonic speed (a supersonic version of the rocket was also developed, but this project was rejected by the US Department of Defense).
The new missiles have a special shape and coating that reduces radar signature, and are equipped with sensors that allow them to independently detect and identify targets in a given square, as well as "communicate" with other missiles, distributing targets among themselves.