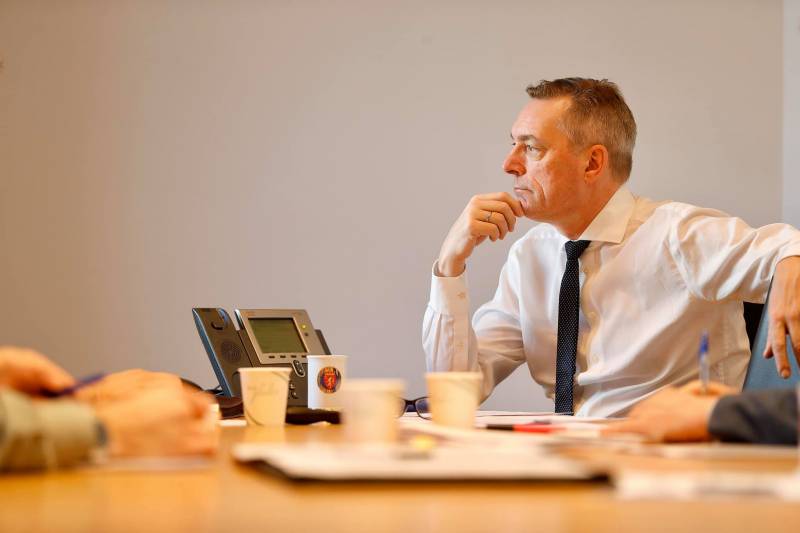 Norwegian Defense Minister Frank Bakke-Jensen made a statement on the need to improve the military infrastructure in the north of the country. According to a Norwegian government official, "Norway is NATO's eyes and ears in the north."
Against this background, it became known about the implementation of a new Norwegian program "to improve the level of safety." It turned out that over the course of 15 years, the budget of the Norwegian intelligence services has increased several times. Since 2018, Norwegian intelligence has been funded annually at the level of NOK 2 billion (about $ 250 million), which looks like an impressive amount for a country with a population of about 5,3 million people (about the same number lives in St. Petersburg today).
The Norwegian TV channel NRK released an article in which interviews with residents of the northern part of Norway, a region bordering the Russian Federation, were presented.
Torill Olsen, a resident of the Norwegian region of Finnmark, notes that recently there has been an outflow of the Norwegian population from the northern regions. According to her, "the civilian population is leaving, and an increase in the military presence is becoming increasingly evident."
Torill Olsen:
It is strange to me that the authorities constantly talk about the need for military reinforcement in the north and do not see the influence of the civilian population on the stable relations between Norway and Russia. And it turns out that if you look out the window, you can see some of the military. And Russia responds in kind.
According to a local resident, the authorities need to take care of the influx of civilians into the region.
From the interview:
It would strengthen the territory in a friendly way. We have a lot in common with the Russians, we cooperate in the field of fishing, and we have a common
история
, going far into the past.
From an interview with Norwegian reporters with local fisherman Willy Pedersen:
I do not understand at all how Norway can claim sovereignty and resources in this area, if there will soon be no people left at all.
The Norwegian Ministry of Defense is not particularly attentive to the statements of residents of the region bordering on the Russian Federation. Apparently, the course of confrontation under US pressure prevails over pragmatism and good-neighborliness in relations with Russia.