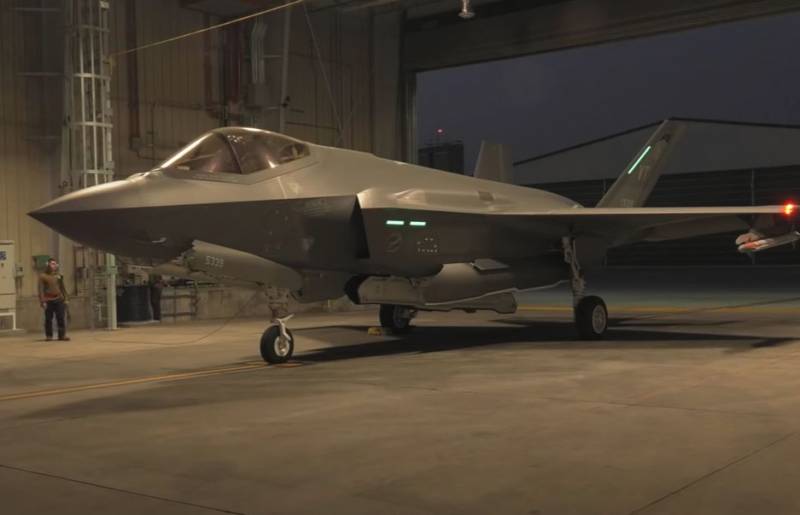 The representative of the management of the American company Lockheed Martin Ken Merchant said that the company had sent a new proposal to the Pentagon to conclude a contract for the logistics of F-35 fighters. According to Ken Merchant, the contract will improve the availability of spare parts, reduce repair times and reduce the cost of an hour of flight.
Today, the situation with the provision of fifth generation F-35 fighters with spare parts and software updates is not easy. The fact is that in the United States there is a special logistics system, which, allegedly, with the help of artificial intelligence, builds supply chains for spare parts, equipment, etc. The US Air Force cites many examples when, when ordering certain spare parts for a fighter jet, the logistics system gave the result of an approximate expectation of deliveries of several decades.
In such a situation, it came to printing some components on a 3D printer by the military themselves. This caused outrage at Lockheed Martin, where they said that if this happened again, they would remove the aircraft from warranty. In response, there were claims to Lockheed Martin from the military, which demanded to establish a normal scheme for the supply of components after ordering those.
And instead of rectifying the situation under the existing contracts, the said company offers the military department a new contract. Accordingly, we are talking about new expenditures from the budget, although LM claims that new expenditures "may not be required".
According to a representative of the company's management, the new contract will ultimately "save on the operation of aircraft."
Ken Merchant from the F-35 manufacturing company:
By 2025, the cost of an F-35A flight per hour will be reduced to $ 25. Today it is 36 thousand dollars. The contract will cut costs by almost a third.
A Lockheed Martin spokesman says this will be possible due to the change in logistics. The company is going to create several additional resource centers with spare parts stored there, so that time is not wasted waiting for them and, accordingly, the downtime of aircraft. The company also intends to transfer the license for servicing certain F-35 systems to Pentagon military technicians.