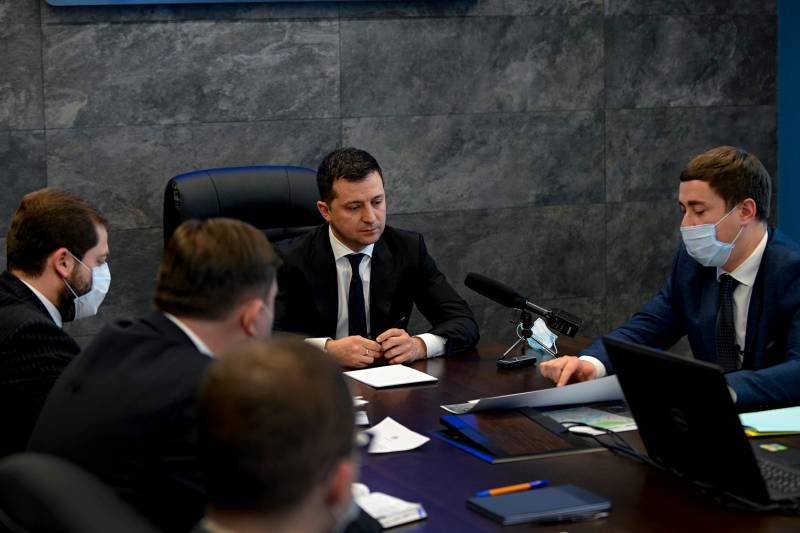 The telephone conversation was held by the heads of the two states, who cannot come to terms with the fact that Europe is not capable of developing its economy without the necessary volumes of Russian gas. We are talking about telephone conversations between the presidents of Ukraine and Poland. It should be recalled that a few days earlier, through the press, the foreign ministers of these two states sent an open letter to the US President, in which they called on Joe Biden to "finally resolve the issue" with a ban on the completion of the Nord Stream 2 gas pipeline.
In a telephone conversation between Andrzej Duda and Volodymyr Zelenskyy, it was noted that it was necessary to coordinate steps to further counter Nord Stream 2.
Andrzej Duda:
We need to involve the international community as much as possible in energy issues in Europe. And every effort should be made to prevent the construction of the SP-2 gas pipeline.
Volodymyr Zelenskyy called the Nord Stream 2 gas pipeline "a trap for the whole of Europe". According to the Ukrainian president, "its construction cannot be allowed to be completed."
Zelensky - Dude:
We need to jointly seek the introduction of sanctions against the gas pipeline, since only in this case it will be possible to guarantee the security of Europe.
I wonder who in Europe is asking Zelensky to guarantee their safety? ..
In addition to the Nord Stream 2 topic, other areas were also discussed. Thus, Volodymyr Zelenskyy invited Andrzej Duda to join the so-called "Crimean Platform". This is another anti-Russian initiative, which is described as "a program to return Crimea to the jurisdiction of Ukraine."