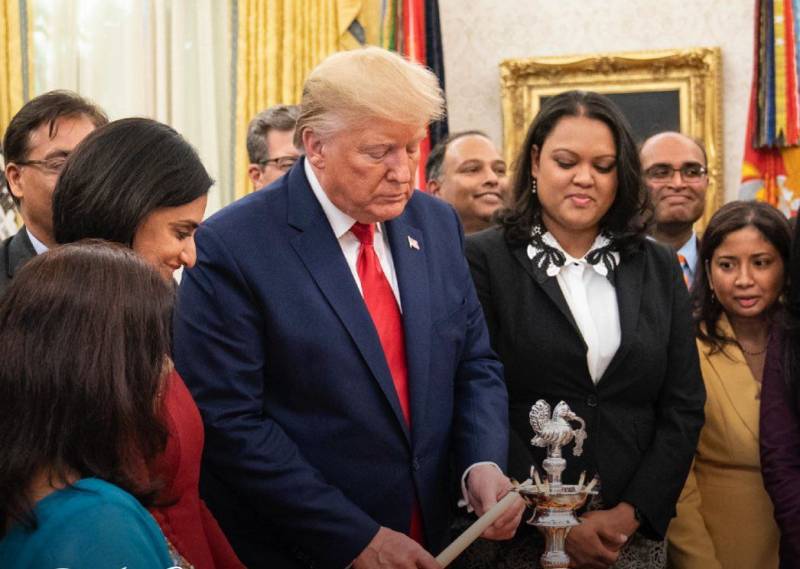 US Senator Mitt Romney from Utah drew attention to the results of public opinion polls in the United States. We are talking about polls that concern the possible political future of Donald Trump. Recall that Trump lost the election to Biden, and the Democrats were going to deprive him of the opportunity to run in the next election. For this, the impeachment procedure was launched twice. But both times the Democratic Party of the United States in this regard was expecting a fiasco.
Mitt Romney said polls in the United States show the following: if Trump declares his readiness to run for president, then he will win the so-called nomination from the Republican Party.
Recall that according to the current system in the United States, the main parties (and there are two of them) must hold elections from among their own candidates, who will eventually compete with each other.
According to Senator Romney, Republican voters today give preference to Trump, and Trump's rating among supporters of the Republican Party in the United States continues to grow.
Romney:
I am looking at the poll results. We can say that among all Republicans today, Donald Trump has the most political weight and level of approval. I expect him to continue his political activities. But I don't know if he is going to run for election in 2024. But if he stands as a candidate, then among the Republicans, he will win by a huge margin.
It is noteworthy that this is said by a person who has recently called for an investigation into the extent of Trump's guilt in the fact that the protesters broke into the Capitol building on January 6.
After Trump avoided impeachment (after leaving the presidency), many of his critics among party colleagues softened their rhetoric. In this regard, it can be assumed that the leaders of the Republican Party are simply afraid that Trump will withdraw from the Republican ranks and announce the creation of a new party. By the way, Trump has already come up with the name - "American Patriots". If this happens, the millions of Americans who voted for Trump will automatically join the camp of the new party, which will deal an electoral blow to the Republican party.
Trump is expected to speak at the annual conservative political forum on Sunday, February 28, where he will clarify his future political plans.