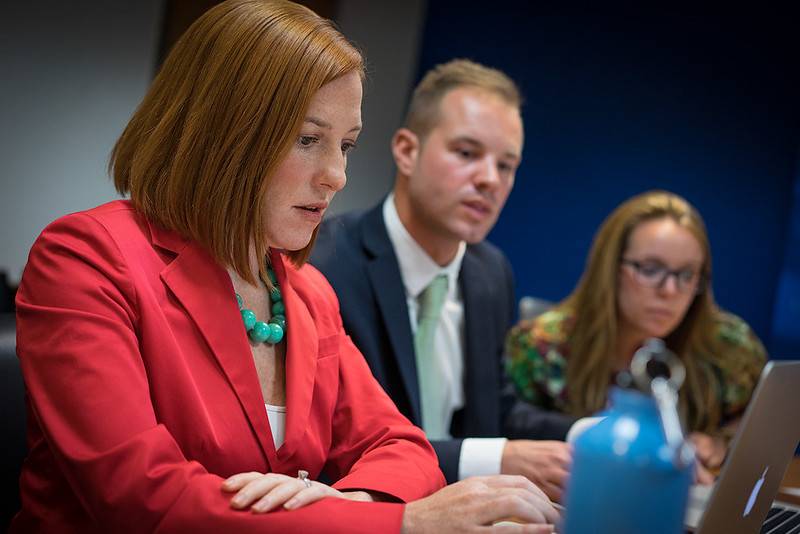 US administration spokeswoman Jen Psaki said that the construction of the SP-2 gas pipeline could be stopped not only with the help of sanctions. This is just one of the possible ways to combat the joint Russian-German project.
This statement was made by Psaki for the press at a briefing, answering a question from one of the journalists about the pipeline under construction.
She noted that the US government, together with its European allies, will undertake efforts to halt the construction of Nord Stream 2.
Sanctions are just one of many important instruments for ensuring Europe's energy security, so we will also work with our allies and partners.
- Jen Psaki voiced the official position of the White House administration on this issue.
At the same time, she recalled the statement of Joe Biden, who called the Nord Stream 2 project a "bad idea".
The unfinished Russian gas pipeline is also remembered in the US State Department. In particular, yesterday the head of the press service of this department, Ned Price, said that America, in order to stop the project, is ready to impose additional sanctions against its participants.
At the same time, many criticize Biden in the US Senate for being "loyal to the construction of the Russian gas pipeline." He is even suspected of having gone to "financial cooperation" with Germany. Recall that one of the German officials, in exchange for permission to complete the SP-2, offered the United States an investment of 1 billion euros for the construction of terminals for receiving American LNG. The whole problem is that so far the United States itself does not supply anybody with its liquefied gas, trying to build up its own reserves after unprecedented cold weather.