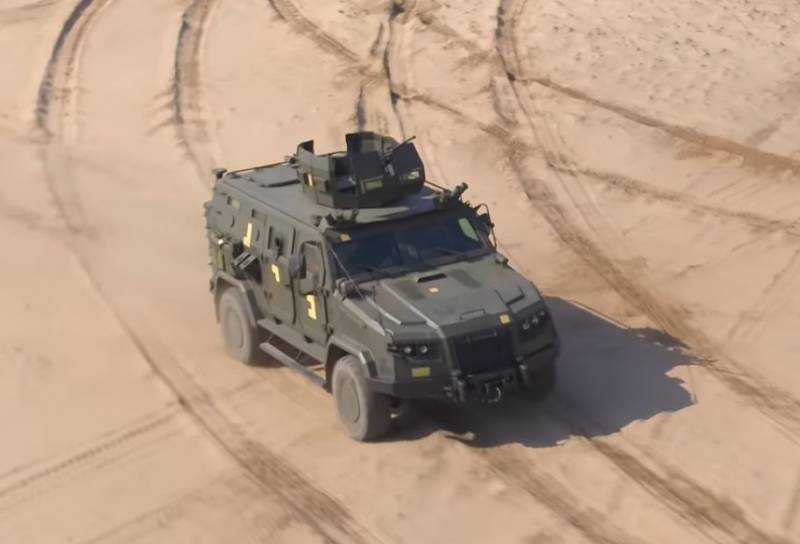 In the second half of 2021, Ukrainian special forces will receive Kazak-2M1 armored vehicles. This equipment will go into service with the Airborne Assault Forces (DSHV) and Special Operations Forces (MTR) of the Armed Forces of Ukraine.
This information was published by the Ukrainian edition "ArmyInform", owned by the Ministry of Defense of Ukraine.
This armored combat vehicle (AFV) was originally developed in accordance with the operational and tactical requirements provided by the DShV and the MTR. It is noted that the development and testing of this wheeled all-terrain vehicle, as well as making changes taking into account the peculiarities and needs of Ukrainian paratroopers and special forces, continued for several months with the direct involvement of representatives of these elite military branches.
The recommendation for the adoption of the "Kazak-2M1" vehicle by the Armed Forces of Ukraine was issued in April last year. Before that, in 2019-2020, this AFV passed state tests with positive results. During operation in the Armed Forces of Ukraine, it was stated that the armored vehicle "Kazak-2" "has established itself as a reliable wheeled armored car, capable of ensuring the practical implementation of all combat missions assigned to the units."
This armored car is produced by the Kiev plant NPP "Praktika". The vehicle is made in accordance with NATO standards and is reliably protected from small arms
weapons
and min. The car has a 4x4 wheel arrangement and a weight of about 14 tons. The power plant has a capacity of 280 hp. and a volume of 5,9 liters. The maximum speed is indicated at 110 km / h. The crew of "Cossack" - 2 people and 6 people of the landing group. The car uses a machine gun mount.