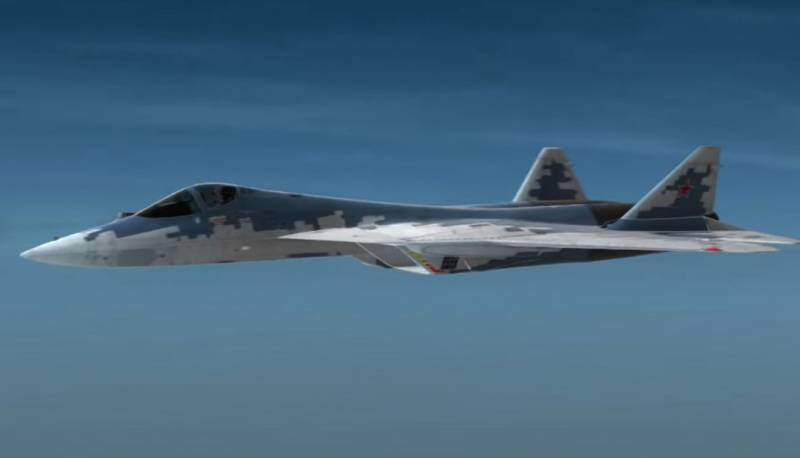 The Polish press decided to publish material that would put a spoke in the wheels of Russian military-technical exports in terms of information. An article was published in the military-themed publication Defense24, which concerns the presentation of the fifth-generation Russian fighter Su-57 at the IDEX-2021 international exhibition, which is taking place in Abu Dhabi (UAE) these days.
According to the Polish author, despite the fact that Russia is trying to promote its fighter to the foreign market, including the Asian market, "the Middle East does not want to buy the Russian Su-57."
The Polish press stated that Russia "had problems exporting its fighter."
From an article in Defense24:
The Middle East is considered the most important market for the products of the Russian defense industry. Especially when it comes to combat aircraft and the Su-57 in particular. But so far Russia is having problems in this regard.
It is noted that some of the Middle Eastern countries intend to receive an American-made F-35, and some are considering the possibility of acquiring a Chinese J-20.
At the same time, the Polish observer does not indicate which countries in the Middle East are going to buy a Chinese fighter, called in China itself a "new generation" fighter.
Polish press:
Earlier, India withdrew from the FGFA joint program with Russia. Turkey is now showing its disinterest in acquiring the Su-57 from Russia. Qatar and Saudi Arabia, which are aiming to buy the F-35, were not interested in the aircraft. And the UAE itself, where the arms exhibition is being held, has not yet shown interest in the Russian fighter.
In the comments to this material, Polish readers note that in the same Middle East, they may show interest in the Su-57 after they appear in the final version of the Russian Aerospace Forces.