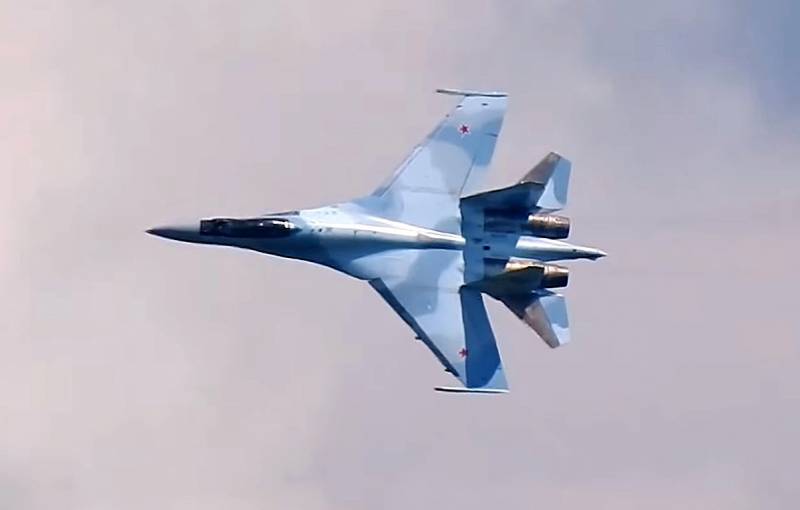 The US State Department is concerned about the possible purchase by Egypt of Russian Su-35 fighters. This is stated in a statement by the head of the press service of the State Department Ned Price.
On Tuesday, the head of the US Department of State, Anthony Blinken, held a telephone conversation with his Egyptian counterpart Sameh Shukri, during which he expressed concern about the possible acquisition of Russian Su-35 fighters by the Egyptian Air Force. Also, according to tradition, the United States expressed concern for human rights in Egypt.
The Secretary of State expressed concern about human rights, which he stressed will be of key importance in bilateral relations between the United States and Egypt, and Egypt's potential purchase of Su-35 fighters from Russia
- said in a statement by the State Department.
Egypt made a decision to purchase multifunctional Su-35 fighters and related weapons against the background of the arrival of American F-35 fighters in the Israeli Air Force. Whether this statement is true is not known, in Egypt itself they do not comment on the deal.
In 2019, after the emergence of information about a fighter deal between Egypt and Russia, the United States threatened Cairo with sanctions of the Turkish type due to the acquisition of Russian military equipment. According to US media, a joint letter from the Pentagon and the US State Department threatened the country's defense minister, but in Egypt they called it "meddling in internal affairs" and stated that they were not going to give up Russian weapons.
The first Su-35 Cairo was supposed to receive at the end of 2020, the full contract for 24 (according to other sources - 26) fighters will be completed by 2023.