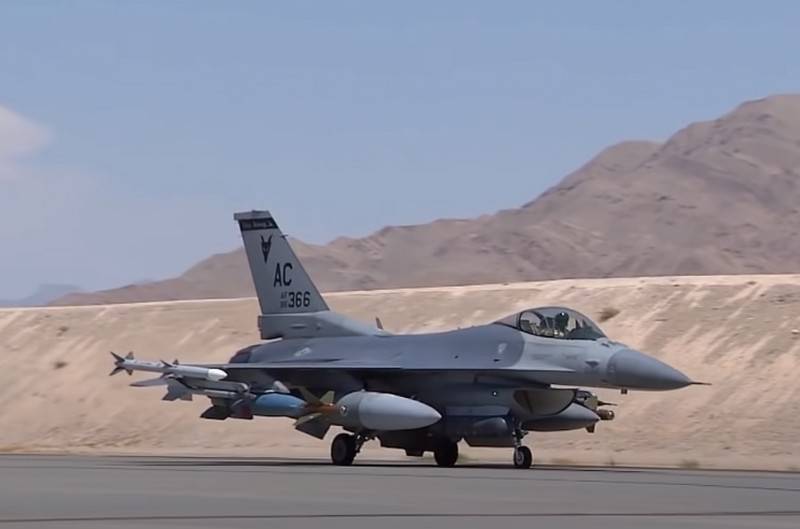 The US Air Force has confirmed its intention to receive a new aircraft to replace the fourth generation F-16 Fighting Falcon. According to Popular Mechanics, the new aircraft should be able to "strike" at Russia and China.
The US Air Force intends to resolve the issue of the feasibility of creating a new fighter by the 2023 fiscal year (starts October 1, 2022 - approx.). The reason for the search for a new aircraft was the high cost of the F-35 fifth generation fighter program, originally created to replace the F-16 Fighting Falcon.
If a positive decision is made, a new aircraft of the "four and a half" generation will be developed, i.e. possessing all the capabilities of the fifth generation fighters, except for stealth. Among other requirements that should be embodied in the new car is the ability to travel long distances in order to strike at the territory of Russia or China.
An Air Force fighter based in Italy may have to fly over 1000 miles to hit targets in European Russia
- writes the edition.
Note that the Air Force command has already launched a special program, which should confirm the feasibility of replacing the F-16 with a new fighter.
Earlier, the Air Force was considering replacing the F-16 with a new aircraft, said US Air Force Chief of Staff Charles Brown. He explained that if such a decision is made, the new aircraft of the "four and a half" generation will have to have an open architecture, the ability to quickly update the software and surpass the old fighter in some characteristics. At the same time, it should perform the same tasks as the F-16 and not be expensive to operate.