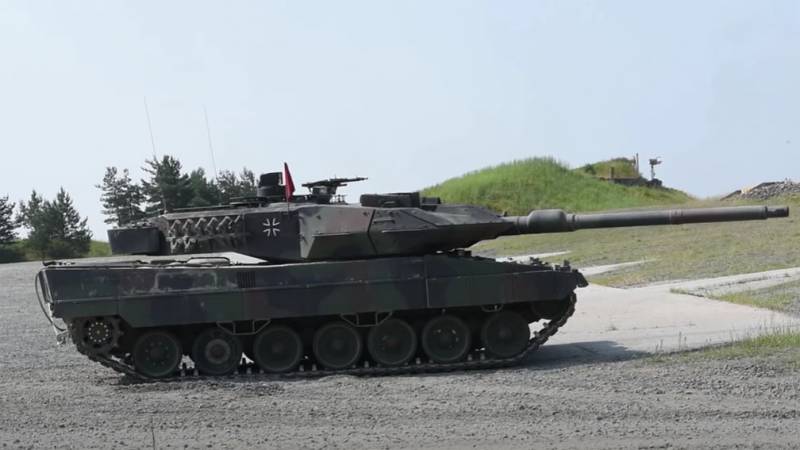 Today, the Israeli military department published a message about a contract with German partners on equipping the main military
tanks
Leopard 2.
The message says that the German tanks will receive Israeli active protection systems (KAZ) "Meil Ruach" ("Windbreaker"). These are KAZ, which in the English version are designated as ASPRO-A or Trophy. They are produced by the Israeli military-industrial concern Rafael.
The statement of Israeli Defense Minister Benny Gantz is given. According to him, the Vetrovka active protection systems are "saving the lives of tank crews".
Benny Gantz:
These are advanced systems that demonstrate the capabilities of our military-industrial complex. Germany has shown that it trusts our KAZ.
According to the head of the Israeli military department, the contract underlines "the industrial power of Israel and the importance of cooperation with European partners."
The German military department noted that "they are eagerly awaiting the introduction of the Leopard 2 tanks with the Israeli Vetrovka active protection systems into service with the German Armed Forces.
The Israeli army has repeatedly used the KAZ "Vetrovka" in hostilities. In particular, it is argued that during one of the phases of the Palestinian-Israeli conflict, the "Windbreaker" on the "Merkava" tanks made it possible to intercept the ATGM complex "Kornet". It was reported that one of the Israeli soldiers received shrapnel wounds.
Today there are questions to KAZ "Vetrovka". For example, their effectiveness is assessed as extremely low against modern anti-tank weapons, including missiles with a high flight speed (about 1,5 thousand m / s).