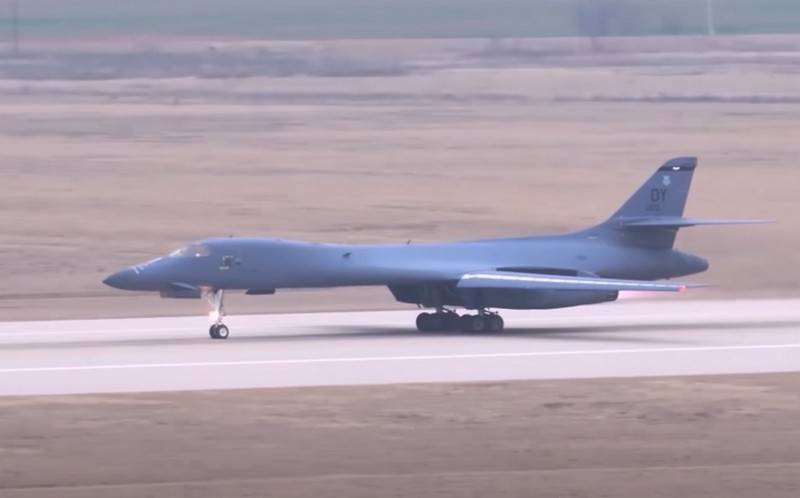 Four American B-1B Lancer strategic bombers arrived in Norway for the first time. As stated in the command of the US Air Force in Europe and Africa, the task of the bombers is to conduct joint exercises and "planned flights."
Bombers from 7th Squadron from Dyce Air Force Base in Texas arrived on Monday at the Norwegian
aviation
Erland base in Trøndelag county as part of a long-planned training and flight mission in Europe
- said in a statement.
The commander of the US Air Force in Europe and Africa Jeffrey Harrigan said on this occasion that now the American aviation will demonstrate the ability to conduct operations from a new location and in new conditions, strengthening regional stability.
The transfer of B-1B Lancer bombers and 200 support personnel from the 7th Bomber Wing of the 12th Air Army at Dyes Air Force Base in Texas to the Norwegian airbase was announced by the US European Command (EUKOM) on February 2, 2021.
According to information provided by sources, American bombers will begin flights beyond the Arctic Circle and in the region of the northwestern coast of Russia. The main task is to promptly respond to Russia's actions in the Arctic.
The deployment of American bombers in Norway is intended to compensate the United States for the lack of an icebreaker
fleet
and surface ships capable of operating in Arctic conditions.