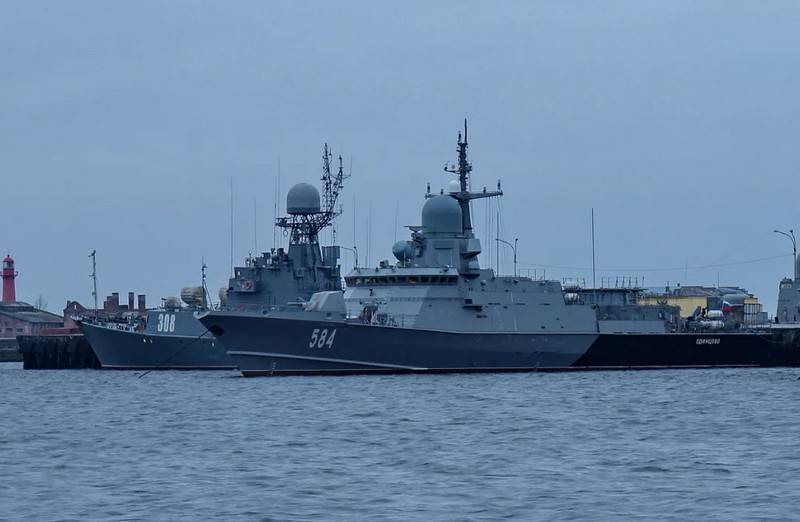 The export version of the Russian small missile ship of project 22800 "Karakurt-E" aroused interest from foreign countries. This was stated by Alexander Emelyushin, deputy general director of the Ak Bars shipbuilding corporation for external cooperation.
According to the representative of the shipbuilding corporation, about 10 states from Southeast Asia, the Middle East, Africa and Latin America have shown interest in the ships. These are small batches ranging from two to five units.
At this exhibition we are presenting two models - a small missile ship of project 22800 "Karakurt-E" and a patrol ship 22160. Today, it is these ships that foreign customers show the greatest interest. Today we can designate about a dozen countries as our potential customers
- leads RIA
News
the words of Emelyushin.
In 2017, it was reported about the development of an export version of the 22800 Karakurt-E MRK with the Italian 76-mm OTO Melara gun, MTU diesel engines and Thales radio-technical weapons. It was assumed that this option would be of interest to foreign customers. But at the same time, a completely Russian version was also offered for export.
RTOs are designed to conduct hostilities in the near sea zone and participate in peacetime and wartime missions independently and as part of ship groups.
The ship has a length of 67 meters, a width of 11 meters and a draft of 4 meters. Displacement - about 800 tons, cruising range - up to 2500 miles, autonomy - 15 days. The main armament is one PU UKSK (universal ship complex) 3S14 RK for 8 KR "Caliber", one 76-mm gun mount AK-176MA, ZRPK "Pantsir-M", two 14.5-mm or 12,7-mm machine gun mounts MTPU.