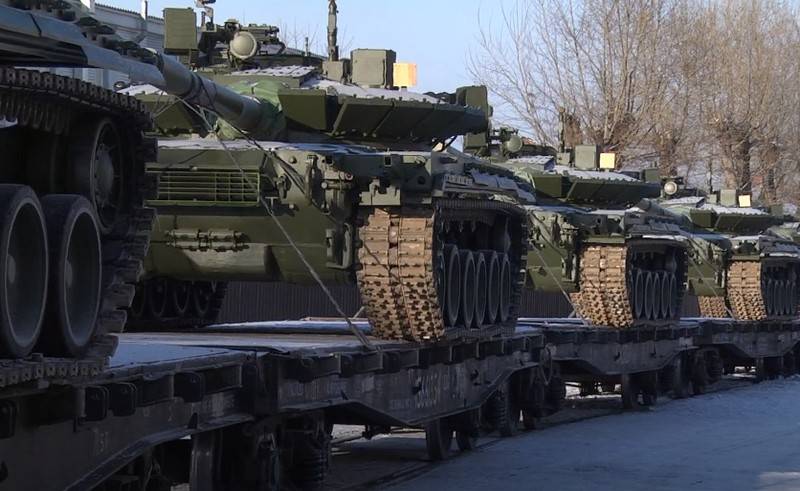 Over the course of 2021, the Russian army will receive more than 800 units of new and modernized armored vehicles. This was reported by the press service of the military department.
Planned for transmission
Tanks
, infantry fighting vehicles and armored personnel carriers, which have proven themselves in various climatic zones. In total, the defense industry plans to transfer over 800 units of new and modernized models to the military.
By the end of this year, more than 800 units of armored vehicles are scheduled to enter the formations and military units of the ground forces of the Armed Forces of the Russian Federation
- said in a statement.
According to the military department, more than 90 T-72B3 and T-72B3M tanks, about 80 T-80BVM tanks, and a batch of T-90M tanks (without specifying the quantity) are planned to be delivered to the troops. It is noted that part of the T-90M will be delivered to the Kazan Higher Tank Command School.
In addition, more than 120 BMP-3s, over 280 BMP-2 units with the Berezhok combat module, as well as about 300 armored personnel carriers BTR-82A and BTR-82AM will be delivered to units and formations.
Nothing has been reported about the supply of the latest armored vehicles on the Armata, Boomerang and Kurganets combat platforms; earlier the Defense Ministry explained that this equipment will be serially sent to the troops from 2022.