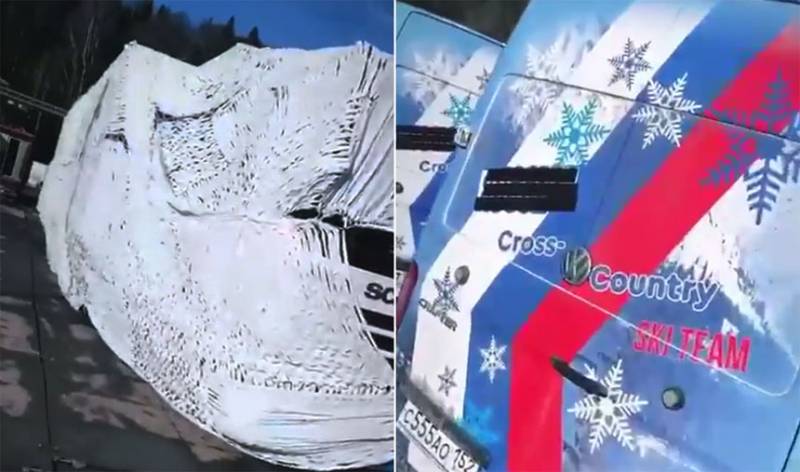 Big sport is finally slipping into the political plane. This is primarily due to attempts to discredit Russian athletes and prohibit them from performing under the Russian flag. For some time now, various committees (including the IOC), calling themselves "fighting for equality in sports", have adopted new decisions, within the framework of which Russian athletes at major international competitions (for example, world championships in various sports) are prohibited from not just playing under the tricolor of the Russian Federation, wear a uniform with state symbols of the Russian Federation, but even publish photos with this kind of symbols from these competitions on social networks. This is called "sports neutrality". Neutrality under the white flag ...
For obvious reasons, this is only aimed at once again delivering a kind of political blow to Russia, belittling the huge role of our sport. In such a situation, the competition itself sometimes turns into a farce. And the rewarding of Russian athletes refers to the early 1990s, when instead of the anthem, which at that time our country, which acted as the "CIS national team" after the collapse of the USSR, had not yet appeared, they played "The Love for Three Oranges" by Sergei Prokofiev, then fragments of works by P I. Tchaikovsky. Today, an indistinct (often white) flag of sports federations appears over Russian athletes.
The network is actively discussing a video filmed by Russian athletes in the German Obersdorf. The absurdity is that even the vans with the equipment of the Russian team were obliged by the organizers of the tournament to be covered with tarpaulins and glued so that neither Russian paraphernalia nor the words "Russia" could be seen.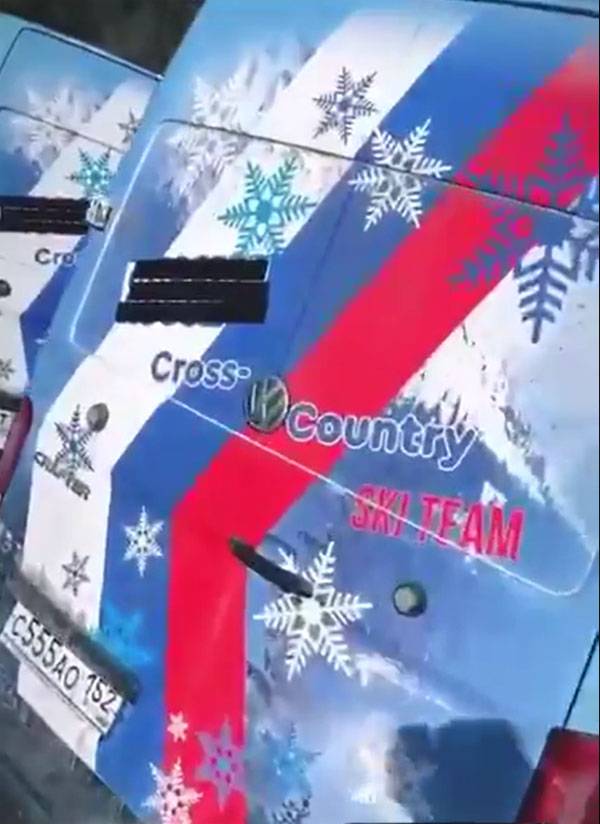 Where the cars could not be closed entirely, they decided to cover up the name of our country with black tape. The word "Russia" is also glued with black tape on the tracksuits of Russian athletes.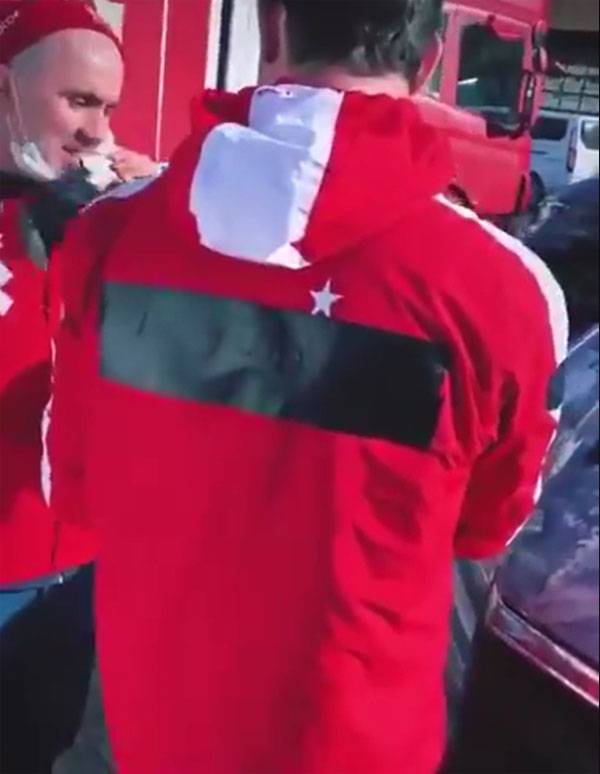 Of course, this causes obvious irritation from the fans. Many people accuse the athletes themselves that, having shown "toothlessness", they themselves decided to perform in this format - without a flag, anthem and even the name of the country. According to some fans, this can be considered at least disrespect for state symbols, and in order to show such respect, you can arrange a demarche and enter the competition in a normal form, under your own flag, or simply withdraw from the competition: "If you don't want a fair fight, compete themselves: with Norwegian "asthmatics" and other persons who are unable to do without special medications according to the "certificate from the attending physician."
However, at the moment, not a single Russian athlete has withdrawn from the competition. Usually the reasoning is as follows: we have been preparing for the competition for a long time, wasting our efforts and resources, and you can cheer for us in any case, in any form, under any flag. In this regard, it can be assumed that the Western "friends of Russia" will not stop there. Seeing that Russian sports officials are ready to swallow any insult (and what is sticking of national symbols, if not an insult?), There is almost 100% confidence that the pressure will not only continue, but also grow. Suffice it to recall how it began - with accusations from Mr. Rodchenkov, who, as it turned out, himself brought in obscure drugs from abroad and offered them to our athletes for use. 6-7 years have passed since then. The Russian anti-doping structure was placed "under the authority" of the British anti-doping structure. But nothing has changed for the athletes. Directives on the need to speak under white rags continue to come in orderly. At the same time, in the West, no one even tries to explain, but now why ... Did the British oversight really fail? And if he managed, how long will this profanation and politicization of sports last.
In fact, the answer is simple. This will last exactly as long as Russia itself is disrespectful to itself, to its citizens, as long as officials play games called "they are our reliable partners," until we ourselves have cease to hang and drape monuments
stories
... So it turns out, if we do not respect ourselves, it is foolish to expect respect from others - be it sports, politics, "social" or something else.