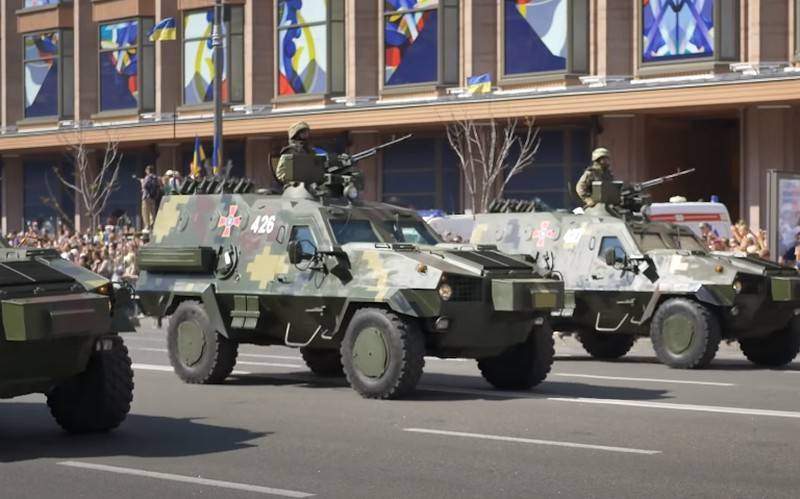 In the event of a military clash, the Armed Forces of Ukraine (AFU) will not be able to oppose anything to the Russian army. This was stated by the president of the Center for System Analysis and Forecasting Rostislav Ishchenko on the air of the Ukraina.ru channel on You-Tube.
Commenting on the bellicose statements of Kiev politicians against the backdrop of the aggravation of the situation in Donbass, the political scientist said that the Armed Forces of Ukraine have nothing to oppose to the Russian armed forces. According to him, the Ukrainian army is not adapted for waging war, given that it does not have the necessary range of weapons, as well as experience in conducting combat operations in modern conditions. In addition, the funding of the Ukrainian Armed Forces is inadequate.
Ukraine will not even resist the Russian army, and Lviv and Dnepropetrovsk will compete in who will give her flowers faster
- said Ishchenko.
Speaking about the Ukrainian army, he recalled that the Armed Forces of Ukraine actually do not have
aviation
and air defense, and
weapon
and ammunition comes from arsenals dating back to Soviet times.
It should be noted that in Kiev it has been repeatedly stated that in the event of a military conflict, the Ukrainian army will not only stop the offensive of the "Russian aggressor", but also go on the offensive, reclaim its territory, and then "reach Moscow."
According to some Ukrainian politicians, 350 Ukrainian servicemen received combat experience on the "eastern front."