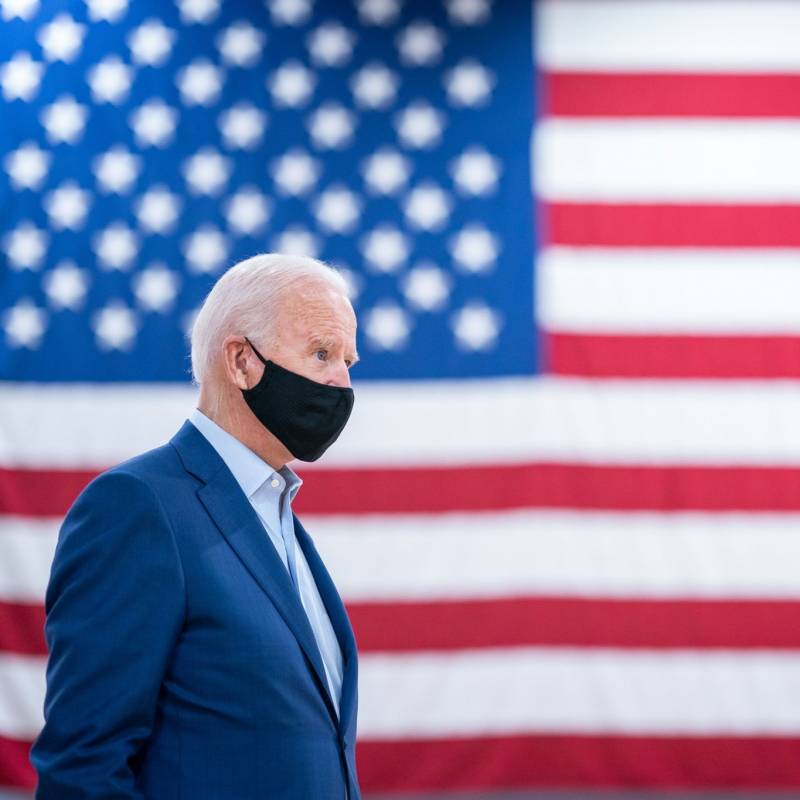 The American edition of Politico published a material that tells about countries trying to convince the US presidential administration of the need to impose a complete ban on the construction of Nord Stream 2.
As a reminder, about 145 km of this gas pipeline still remains to be completed. The work is carried out in the waters of Denmark. The regulator also turned to the German government with a request to allow the contract to be implemented in German waters.
The American press writes that Ukraine and Poland are most active in their attempts to convince Joe Biden of the need to block the construction of SP-2.
The message says that the foreign ministers of these countries appealed to Biden with an appeal "to use all means to prevent the completion of the construction of the Nord Stream-2 gas pipeline. We are talking about the appeal of Dmitry Kuleba and Zbigniew Rau.
From the material:
At the same time, Kuleba and Rau noted that they respect the right of the German government to defend their point of view.
An interesting approach: they "respect" Germany's right, but at the same time they ask the United States to block the project, in which Germany itself is primarily interested.
A letter from the Ukrainian and Polish ministers indicates that "the United States, as the leader of the Western world, should not allow retreat in the face of Russian blackmail."
At the same time, Kuleba and Rau did not specify who was blackmailing whom in this case.
The letter was sent by the foreign ministers of Ukraine and Poland to the US administration after "expressing concern that the gas pipeline could be completed by the end of this year".
The letter contains the phrase that "if the gas pipeline is built, then Russia can convince the Ukrainian public that the West is indifferent to the security and prosperity of Ukraine."
But this already looks like a direct and outright blackmail of Washington from Kiev and Warsaw.
The Biden administration has not yet reacted to this appeal.