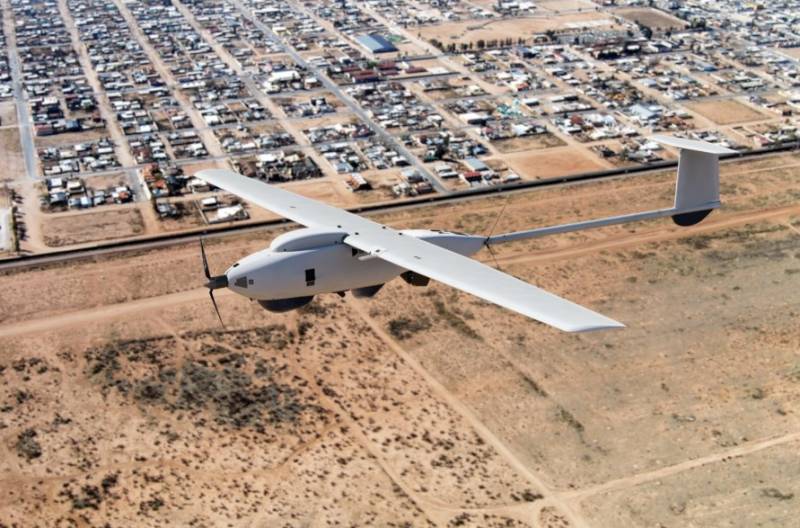 The American military has long been preoccupied with the question of how to effectively jam the air defense of the RF Armed Forces. Therefore, to combat Russian air defense systems in the United States, they are testing electronic warfare equipment on an unmanned platform.
The Ukrainian edition of Defense Express writes about this, for some reason asserting that in its developments the defense industry of the United States takes into account the experience of the "war of Russia against Ukraine."
The press reports that the development of new weapons to counter the Armed Forces of Russia and China will be one of the main tasks of the experimental EDGE 21 exercises, which are scheduled for May. In the course of their conduct, the US military will use a number of technological innovations, including new models of electronic warfare systems installed on unmanned platforms.
The use of new electronic warfare systems, according to the American organizers of these exercises, "will dramatically increase the army's ability to detect and disrupt communications systems, data transmission and control of enemy forces, and will also" blind "its anti-aircraft defense so that a" friendly "aircraft can" slip "for completing the assignment. In other words, they are capable of countering Russian and Chinese air defense systems.
Now in the United States, they are urgently creating electronic warfare equipment to counter Russia and China. The armies, unlike, for example, the Afghan armed formations, largely rely on means of secure communications, automatic control of units and weapons, radar systems for various purposes, the work of which the American military intends to identify, analyze and suppress.
Therefore, in May, the EDGE 21 exercise will first use the electronic warfare systems developed by Lockheed Martin for air platforms. Multifunctional electronic warfare system Multi-Function Electronic Warfare (MFEW) Air is intended for installation primarily on unmanned aerial vehicles.