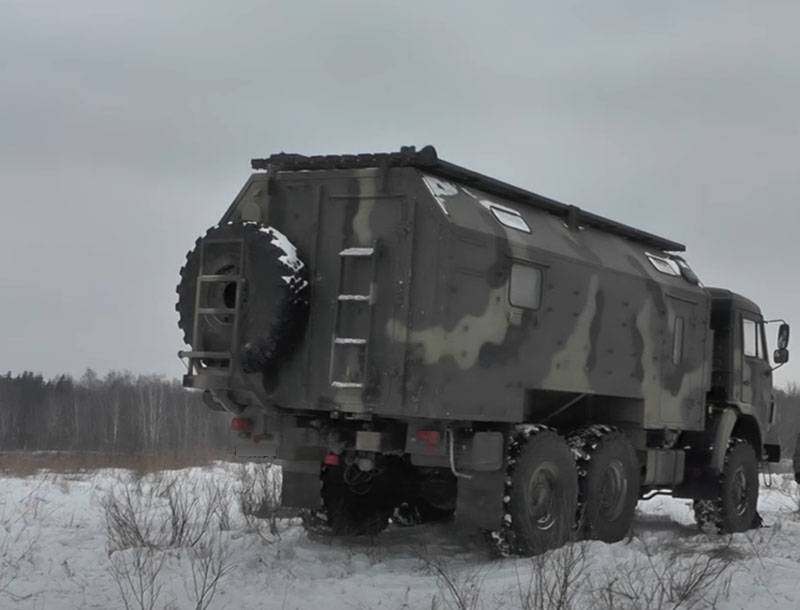 The Japanese press published material on Russian military activity in the Kuril Islands. We are talking about the material of the Sankei Shimbun publication, which says that in addition to anti-aircraft missile systems and other military equipment, the Russian Armed Forces have deployed on the islands "their potential for electronic and electromagnetic warfare." This includes electronic warfare equipment.
The Japanese author writes of concern, noting that this "cannot but cause alarm in Tokyo, since Russian electronic warfare systems are recognized as the best in the world."
"Sankey Shimbun":
A part of the 18th division of the RF Armed Forces on Iturup and Kunashir received the newest electronic warfare systems "Leer-3". These are complexes not only for electronic warfare, but also for electronic intelligence. Unmanned aerial vehicles are also deployed on the islands.
aviation
vehicles that can be used in conjunction with ground reconnaissance assets.
The Japanese press notes that Russia is actively building up its military-technical component on the islands.
Japanese author:
Even the US Army does not have such advanced electronic warfare and electronic intelligence systems. They can even pick up signals from mobile phones, instantly realizing the target designation process. With the help of such equipment, it is possible to disrupt the activities of advanced mobile networks with a high degree of protection. There is a danger even for the latest Japanese communication systems with high security. Only the Russian army has this.
The Japanese media indicate that Russia is actively using its electronic warfare and electronic intelligence systems in Syria, which makes it possible to disrupt communication between the militants and determine the exact place of their concentration for an air strike.