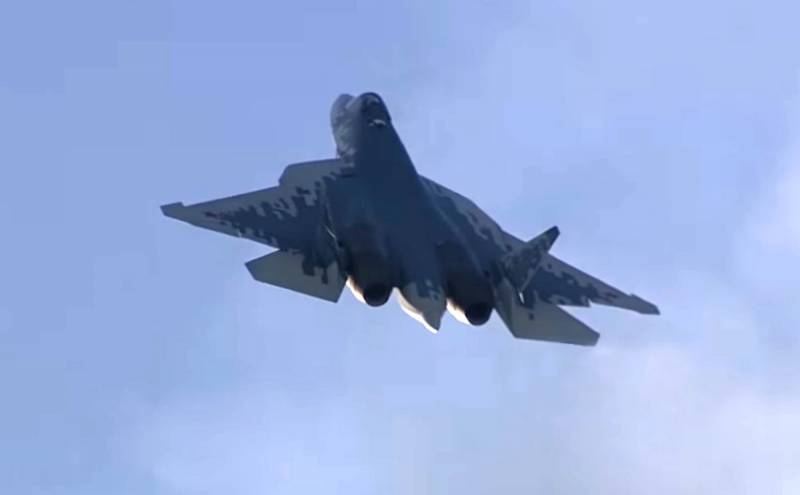 Russia is ready to supply Turkey with the latest combat aircraft, including the fifth generation Su-57 fighter. This was reported by the Federal Service for Military-Technical Cooperation of Russia.
Answering a question from journalists about the progress of negotiations on the supply of Su-35 and Su-57 fighters to Turkey, the FSMTC explained that they are ready to continue negotiations with the Turkish side on the supply of the latest aircraft. Turkish experts are familiar with the capabilities of fighters that Russia offers them.
They liked everything. If there is an application for this aircraft (Su-35 - approx.) From the Turkish side, we are ready to continue negotiations on this issue. The same can be said about the Su-57. If our Turkish partners are interested, we are ready to start working on this topic
- quotes "Interfax" the words of the FSMTC representative.
At the same time, it is emphasized that if Russia can deliver the Su-35 in the near future, the situation with the Su-57 is different. Here, the priority is the execution of the state order and the saturation of the fifth generation fighters of the Russian Aerospace Forces.
(...) you need to understand that this is the latest fifth generation fighter. And today, the primary task, this is typical for any state, is the priority execution of the state defense order and satisfaction of the needs of the Russian customer - the Ministry of Defense of the Russian Federation
- added to FSMTC.
Earlier, Rosoboronexport announced its readiness to offer an export version of the Su-57 fighter to strategic partners. According to the head of the state corporation, Alexander Mikheev, preliminary consultations are already underway "with individual countries."