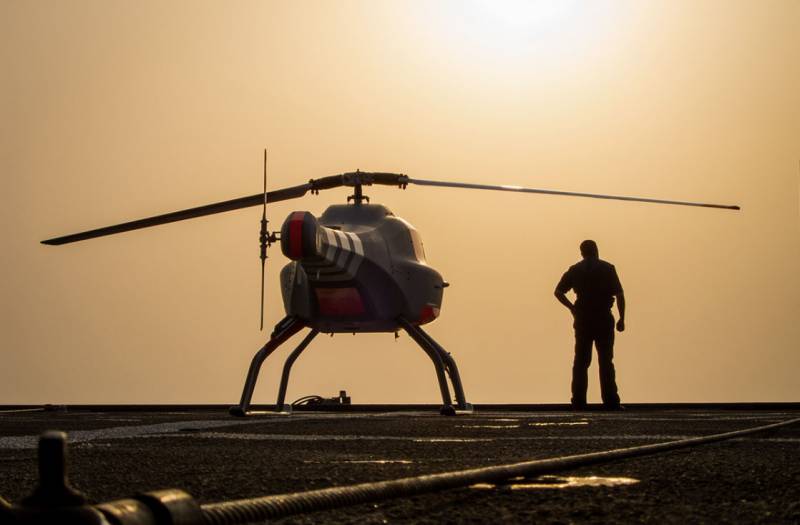 At the international arms exhibition IDEX-2021, which is taking place these days in Abu Dhabi (UAE), an important event was marked for the unmanned
aviation
... It is reported that the tactical UAV V-200 of a helicopter type from the western company UMS SKELDAR became the first drone of this type in the world to take off from the deck and land on it completely autonomously.
The Swedish-Swiss company announced that the V-200 UAV took part in the "unique exercises" ATOL, which took place directly within the framework of the military-technical forum in the UAE.
From developer post:
Previously, such platforms operated in manual take-off and landing mode - for example, using a joystick or a special tablet, now all these operations were performed by the drone in a completely autonomous mode.
It is added that to activate the drone "only one button was pressed", after which the V-200 made an autonomous take-off, was in the air for some time, and then landed on a sea platform.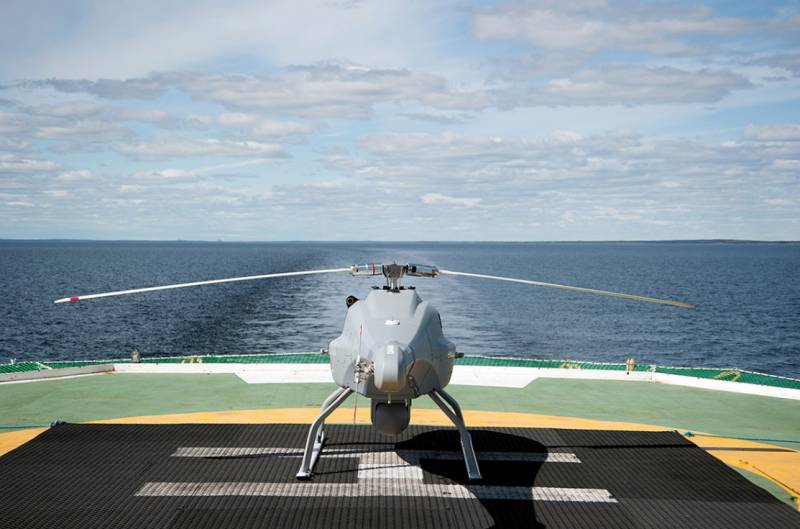 Autonomous movement in the air with landing on a sea platform is carried out using a laser altimeter, a GPS system. The computer program chooses the best landing option, including depending on the sea level.
From UMS SKELDAR post:
This development is in the final phase of testing before delivery to our NATO customers.
David Willem from UMS SKELDAR:
These are unique challenges. This has never happened before for an apparatus intended for military use. We originally conceived SKELDAR V-200 as a marine drone, and now we have secured our 1st place in the world for its autonomous operation.
Some characteristics: propeller diameter - 4,6 m, weight - about 235 kg, maximum speed - 150 km / h, service ceiling - 3000 m, maximum autonomous flight time - 5 hours. The drone uses several options for aviation fuel: Jet A-1, JP5, JP8.