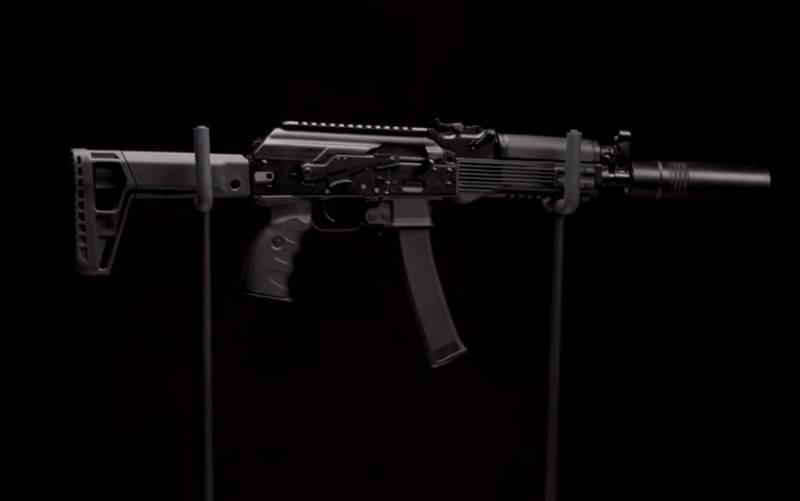 Deliveries of the newest 20mm PPK-9 submachine gun will begin in 2021. This was announced by the general director of Kalashnikov Dmitry Tarasov.
According to Tarasov, the submachine gun passed state tests in 2020, but there have been no supplies yet.
Weapon
intended for units of law enforcement agencies.
PPK-20 deliveries have not yet been made, it is planned in 2021
- TASS quotes the words of Tarasov.
The completion of state tests of a new submachine gun developed as part of the Vityaz-MO development work (ROC) was reported in the 20th of July last year. The submachine gun was created on the basis of the Vityaz-SN PP, which has been serially produced since 2005, taking into account the remarks and shortcomings revealed during its operation.
The official name of the weapon: "9 mm Kalashnikov submachine gun PPK-20".
As the developers explained, in the course of work on the new weapon, the ergonomics of the PP and the equipment attached to it were improved, a device for low-noise shooting was introduced into the composition. The reliability of the new PP has been significantly improved compared to the base Vityaz-SN.
Performance characteristics of the submachine gun: PPK-20 length - 640-700 mm, barrel length - 233 mm. Weight, according to the video - 3,65 kg (possibly equipped with a silencer). The magazine is designed for 30 rounds of 9X19 LUGER caliber.
The PPK-20 includes: a muffler, a belt with one-point and two-point fastening, a special bag for carrying magazines, related equipment and cleaning agents.