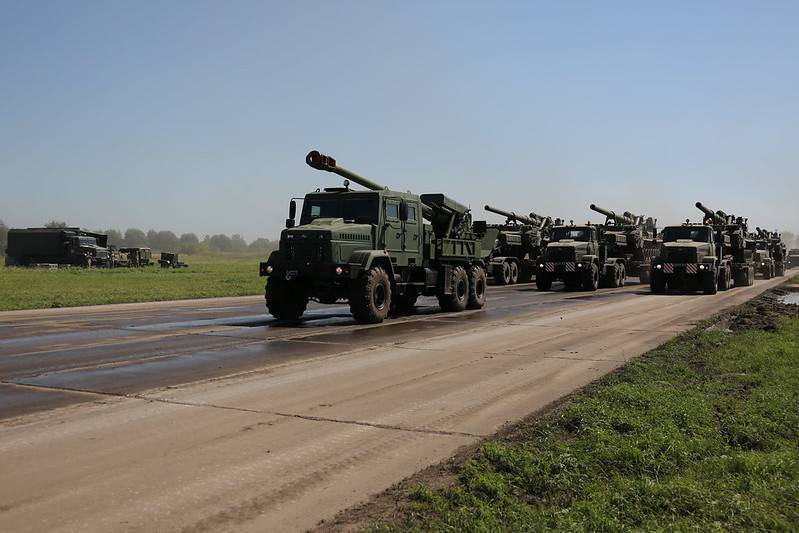 The state joint-stock holding company "Artem", on behalf of the Ministry of Defense of Ukraine, is carrying out research and development work on 155 mm projectiles. The enterprise is part of the Ukroboronprom Group of Companies.
Vladimir Zimin, President of the Artem company, spoke about this in an interview with the Security Talks program on Ukrainian Internet television.
He said that Ukraine plans to begin testing 155 mm ammunition of its own production already in this six months. 155 mm is the main standard caliber of NATO artillery.
In our version, the projectile will consist of two parts, that is, it will have a bottom and an upper part. At the moment, we have made all the necessary equipment. We have already stamped the bottom. Next week we move on to work on the top of the ammunition. And by June we will be out for testing.
- Vladimir Zimin said.
Also, the President of the State Holding Company "Artem" added that there is a preliminary agreement with the Ministry of Defense of Ukraine on ordering the first batch of large-caliber ammunition of the OF-29 type, which are used on 152-mm guns of the 2A36 "Hyacinth-B" type.
For the first time, plans for the production of shells according to NATO standards in Ukraine became known in 2019. Then Deputy Minister of Financial Development Yuriy Brovchenko announced this.