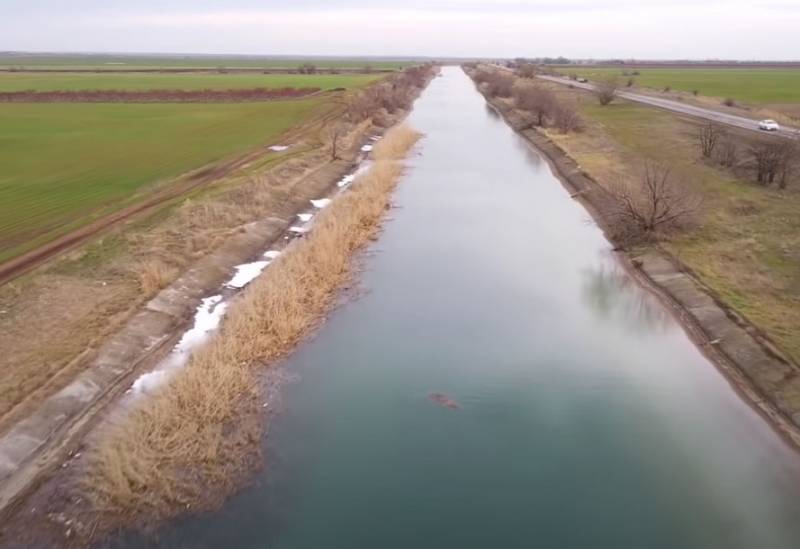 The Turkish edition of the Daily Sabah published an article by Aishe Betul Bal, which tells about the situation with the water in Crimea. The Turkish observer immediately indicates her position, calling Crimea a peninsula "occupied by Russia since 2014".
The material in the Turkish press is based on alleged conversations with the residents of Crimea. At the same time, Aishe Betul Bal herself writes that she spoke with people on the phone, and does not give specific names. To justify this option of presenting "information", the Turkish journalist claims that she is changing the names and surnames of the interviewees, since "political persecution may begin against them."
Submission of information is specific. For example, a Turkish journalist cites the statement of a certain "Alim Umerov" and writes that "he has to travel to different regions of Crimea in search of clean fresh water, which he collects in bottles and loads into a car."
From the material of the Turkish press:
Back in 2014, when Russia illegally annexed Crimea, Kiev decided to block the 400-kilometer North Crimean Canal (NCC), which connects the Black Sea Peninsula with the mainland. Previously, it supplied about 85% of the water from the Dnieper River. There was no shortage of water then. But now it has become a chronic problem, according to locals who spoke with the Daily Sabah.
The emphasis in the material is on the fact that the aforementioned "Alim Umerov" is an ethnic Crimean Tatar living in Crimea. From a statement attributed by the Turkish press to the interlocutor "hiding from political persecution":
There was no shortage of water in Crimea. Then Russian migrants started arriving, the situation worsened. After 2014, water problems became major.
At the same time, the interlocutor of the Turkish journalist for some reason does not say a word about the fact that there have always been problems with water in Crimea, but they worsened exactly at the very moment when the authorities in Kiev decided to block the North Crimean Canal.
The Turkish journalist, she claims, still asked her interlocutor about his attitude to Ukraine's actions. To this the "correct interlocutor" stated the following:
There was plenty of water in Crimea, but it was Russian migrants who played their negative role.
The thought being promoted is this: "It was the Russians who came to the peninsula who drank all the water of Alim Umerov". And along the way the thought was promoted: "The blocking of the channel by Ukraine did not play a big role."
The publication in the Turkish press eloquently testifies to the approach that Turkey takes towards Crimea. In such a situation, it would be worthwhile for any major Russian media to interview the residents of Northern Cyprus about how they live after the Turkish occupation of a part of the island ...