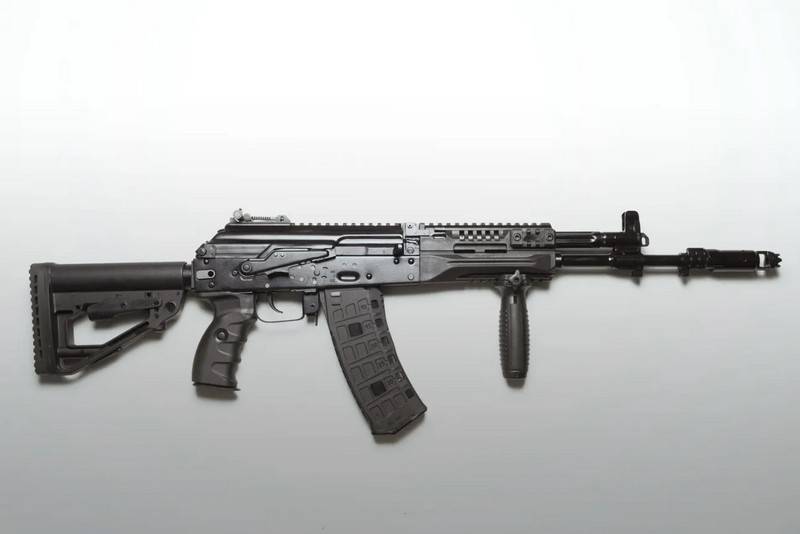 Belarus intends to purchase a batch of new Russian AK-12 assault rifles for testing. This was reported by the press service of the Kalashnikov concern.
The Belarusian military expressed interest in the 12X5,45 mm AK-39 assault rifle, which was adopted by the Russian army in 2018. The Ministry of Defense of the Republic plans to purchase a small batch
weapons
for comprehensive testing. As explained in the concern, small batches of AK-12 have already been supplied to the military of Kazakhstan and Armenia.
Due to the fact that the AK-12 uses a 5,45 x 39 mm cartridge, those neighboring countries where this caliber is in service are showing interest in it. (...) now Belarus is showing interest in purchasing a small batch for testing
- said in a statement.
The Kalashnikov AK-12 assault rifle was adopted by the main branches of the armed forces of the combined-arms formations of the Ground Forces, the Airborne Forces and the navy in 2018. In the AK-12 troops, the 5,45-mm caliber will mainly replace the AK-74M. The assault rifle was developed as part of the Ratnik program and is included in it as one of the elements of a promising complex for equipping fighters of the RF Armed Forces.
Brief specifications AK-12:
Caliber: mm 5.45x39
Weapon length in combat position: 880-940 mm
Length with folded butt: 690 mm
Barrel length: 415 mm
Weight with empty magazine: 3.5 kg
Rate of Shooting: 700 rounds per minute
Store capacity: 30 cartridges