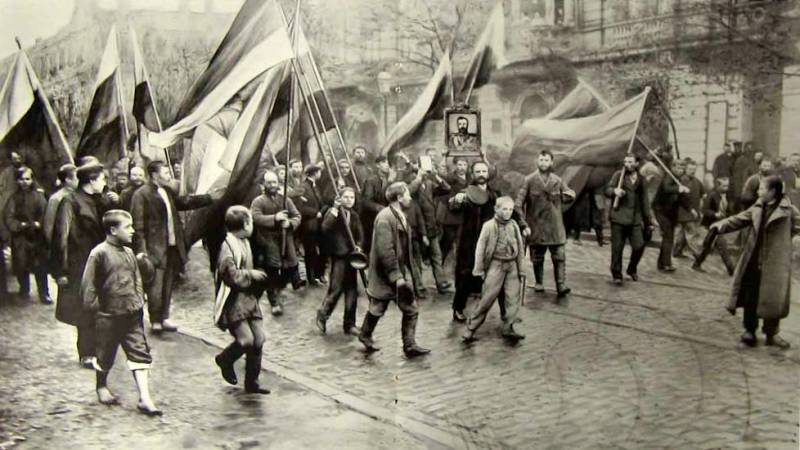 Representatives of the Russian emigration in 1941 divided into two large camps. The former actively supported the invasion of the Nazis into the territory of the Soviet Union. The latter came out resolutely against this and came to the understanding that they were ready with all their strength and capabilities to help the USSR to resist the Nazis.
Among those who took part in the formation of the Nazi ideology itself, the Nazi worldview, as it turns out, there were representatives of the so-called Black Hundred movement. This movement began to form in the Russian Empire after the defeat in the Russo-Japanese War in 1905. The main ideology is extreme right-wing nationalism with dogmas about the need to preserve the monarchical system in Russia.
Despite the fact that in Russia itself the Black Hundreds were defeated, their ideas were eventually able to migrate to the West, primarily to Germany, which in the early 1930s was building a new approach to the functioning of the state based on radical ideological currents.
The ardent anti-Semitism of the Black Hundreds, their attempts to present problems in the country (and almost in the world) as the "destructive activity" of a particular nation came to the court in the Hitlerite Reich. The ideas of Hitler himself, as it turned out, were largely based on the works of those who tried to declare radical nationalism "the basis for the salvation of Russia."
About how the ideology of the Black Hundreds was in demand in Nazi Germany, in the story on the channel of Dmitry Puchkov - the narration of the expert: