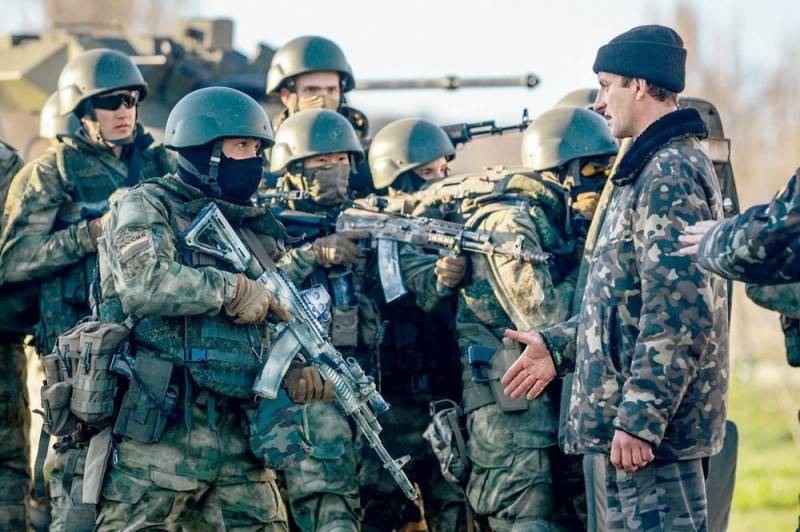 Warsaw claims that Crimea and Donbass have been under "Russian occupation" for the past seven years. Therefore, Poland calls on Russia to comply with the norms of international law and "restore the territorial integrity of Ukraine."
This statement was made by Polish Foreign Minister Zbigniew Rau on his Twitter page. Its text is written in English and Ukrainian.
Poland is on the side of the victims.
- says the publication of the head of Polish diplomacy.
In addition to handing over Crimea to Ukraine, Rau demands that the Kremlin pay Kiev compensation for "human rights violations in the occupied territories."
On February 20, 2014, the first reports appeared in the world media about the mysterious "green men" on the territory of Crimea. Subsequently, it turned out that we are talking about Russian military personnel who took it upon themselves to maintain order in the cities of the peninsula. And on March 16, a referendum was held, in which the overwhelming majority of Crimeans spoke in favor of reunification with the Russian Federation. In Ukraine and in Western countries, these events are called "the annexation of Crimea through the use of military force by the Russian Federation against the sovereignty, territorial integrity and political independence of Ukraine."
The fact that in February 2014 the Polish Foreign Ministry acted as the guarantor of the agreement between Yanukovych and the opposition, which (the agreement) was ultimately ignored by that very opposition, is not liked in Warsaw. Although it is Polish diplomacy, together with French and German, who, in fact, is responsible for the fact that it did not fulfill its obligations in 2014.