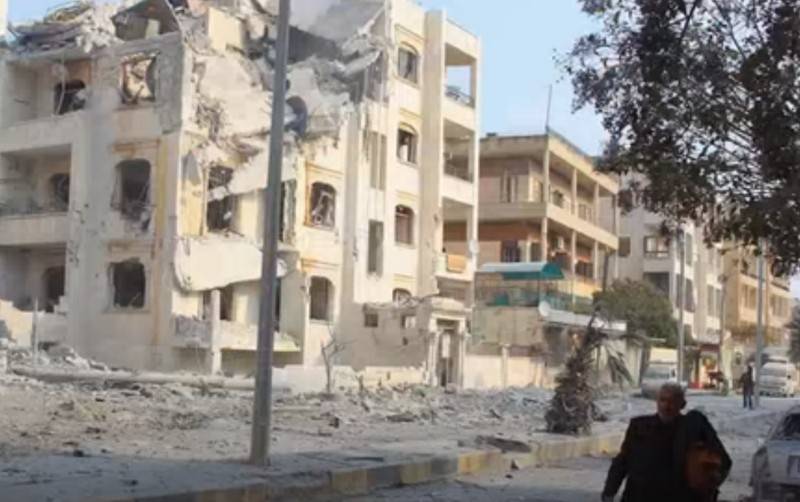 A new provocation using toxic substances is being prepared in the Idlib de-escalation zone. This was announced by Rear Admiral Vyacheslav Sytnik, deputy head of the Russian Center for the Reconciliation of Warring Parties in Syria.
The Russian military received information about a provocation prepared by terrorists from the Hayat Tahrir Al-Sham group, banned in Russia, with the use of poisonous substances in the northeast of Idlib province near the Tarmanin settlement; trucks with chlorine have already arrived in Idlib.
Terrorists in several trucks delivered containers with toxic substances, presumably with chlorine, to the area of ​​the Tarmanin settlement
- said in a statement.
According to available information, a video of the staged shooting with the consequences of the "chemical attack" is planned to be distributed on the Internet in order to accuse government forces of using a chemical
weapons
against civilians.
Earlier, some local media reported on the appearance in the Idlib de-escalation zone of representatives of the "White Helmets", who had more than once been convicted of staged filming of "chemical attacks". It is not excluded that they will take part in the provocation prepared by the terrorists.