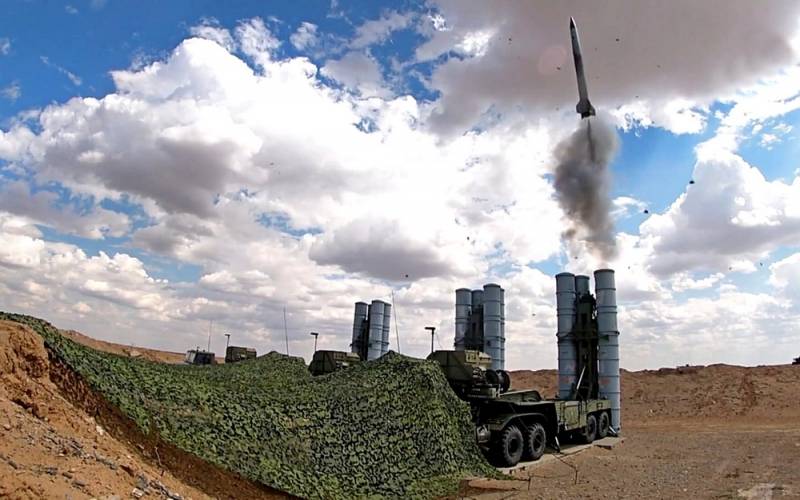 The Ministry of Defense continues to strengthen air defense in the east of the country. According to the press service of the military department, the S-400 Triumph air defense missile system is deployed on Sakhalin.
According to the report, the S-400 anti-aircraft systems have been deployed in the area of ​​the city of Bolshaya Elan, Sakhalin Region, and they are scheduled to enter combat duty next week. The event will be attended by the commander of the Eastern Military District, Colonel-General Gennady Zhidko and the commander of the 11th Air Force and Air Defense Army, Lieutenant-General Vladimir Kravchenko.
On February 24, combat crews of the S-400 "Triumph" air defense missile regiment of an anti-aircraft missile regiment of the air defense unit of the Air Defense Forces take up combat duty to protect the eastern air borders of the Russian Federation
- said in a statement.
At the end of last year, the Ministry of Defense deployed the S-300V4 anti-aircraft missile system (SAM) on the Kuril Islands.
SAM S-400 "Triumph" is designed to destroy strategic and tactical aircraft
aviation
, ballistic missiles, hypersonic targets and other means of air attack in the conditions of electronic and other types of counteraction.
On June 9 last year, the Defense Ministry and the Almaz-Antey concern signed a new contract for the supply of three more regimental sets of S-400 air defense systems and four sets of the S-350 Vityaz anti-aircraft missile system.