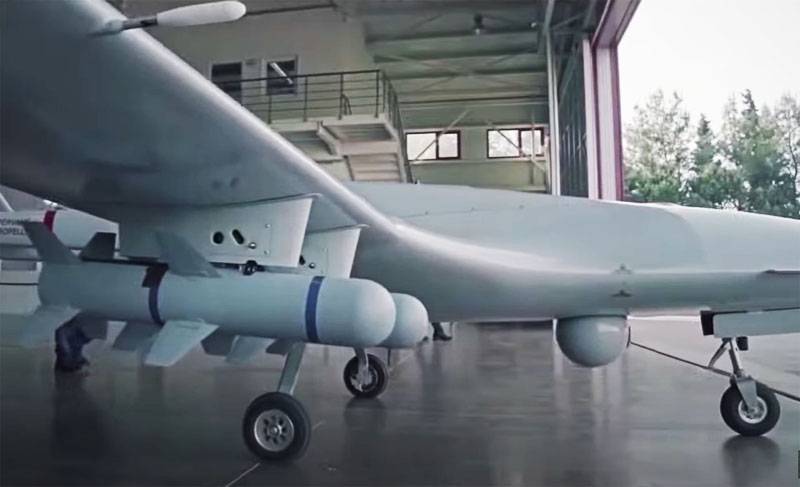 The Ukrainian armed forces are expecting supplies of Bayraktar shock-reconnaissance drones from Turkey. Based on the data published in the budget program of the Ministry of Defense of Ukraine, the Ukrainian command expects to receive a batch of Bayraktar TB2 UAVs in 2021.
Meanwhile, in Ukraine, they drew attention to the fact that the budget program of the military department does not contain key data. It contains neither the price of the contract with Turkey, nor an indication of the exact delivery time of the drones. It is only indicated that the budget of the Ministry of Defense of Ukraine in 2021 will finance the supply of these Turkish drones.
In the meantime, general data is indicated on what funds the Ministry of Defense of Ukraine is going to spend on the acquisition of various types of UAVs this year. So, the budget passport of the Ministry of Defense indicates the amount of 92 million UAH (about 3,4 million dollars).
In this regard, in Ukraine, they expressed bewilderment about which batch of Turkish "Bayraktars" can be talked about, based on this amount, if a standard set of 6 drones and a ground station today is estimated at about $ 55 million. At the same time, the Ukrainian media claim that one Bayraktar TB2 UAV costs about $ 100 to the country's budget. However, it is not specified that Bayraktar TB2 is not only a glider, but also ground service and control stations, auxiliary equipment, which together cannot cost 100 thousand dollars.
From the comments of perplexed Ukrainian users:
We were deceived again. They are going to buy a wing from Bayraktar in 2021 ... Or everything is simple, and this is another corruption scheme.
Earlier, the Ministry of Defense announced an order for 25 Bayraktars for 110 million dollars - that is, more than 4 million dollars apiece. What are they talking about now, 100 thousand dollars, and what can be bought in this case for 3 million dollars?
I think they accidentally entered the rollback amount into their passport ...
At the same time, the Ukrainian media notes that the reason for the "inconsistency" may be that the main funds will be spent on the UAV in 2022. What, in this case, will be allocated UAH 92 million in 2021, is not specified.