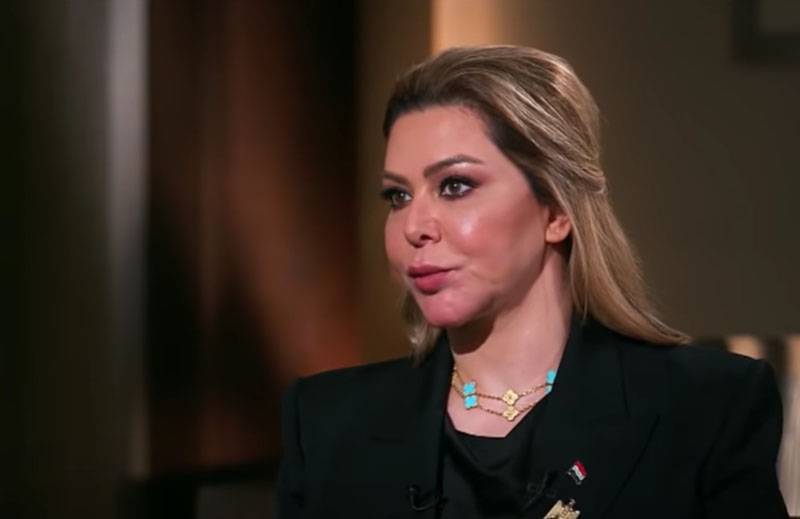 An interview with the daughter of former Iraqi leader Saddam Hussein was published in the Middle East media. Let us remind you that Saddam was executed on December 30, 2006 under pressure from the American "friends of Iraq". And his daughter Raghad gave her first interview to a major media outlet after those events.
Ragad Saddam Hussein told a journalist of the Al-Arabiya information service that after the capture of Baghdad by American troops, her family was forced to hide for a long time in various places, including Jordan and Syria.
Ragad Saddam Hussein:
Perhaps you will consider my assessments biased, since I am the president's daughter, but still I will say: it is practically impossible to compare life in Iraq then, under my father, and now. But it was definitely better in those years. It was a glorious period in the life of Iraq. The people were held in high esteem. Nobody could afford to wipe their feet on the Iraqi people, offend them.
According to Saddam's daughter, not everyone lived in prosperity, but at the same time everyone felt safe.
Al-Arabiya journalist:
But under your father, there was no freedom in Iraq.
Raghad:
What is freedom? Tell me. Do you really consider what is happening in Iraq today to be freedom, when the occupying forces, under the slogan of fighting the dictatorship and for building democracy, brought discord and chaos. If this is freedom, then the Iraqis do not need such freedom. Ask people yourself.
According to Saddam's daughter, earlier she had no involvement in politics at all. But after the American occupation of Iraq, she decided to defend both her father's position and the understanding of normal life by the Iraqi people. In her opinion, when explosions are heard almost every week in Baghdad, when missiles are falling on the country, and people are deprived of confidence in the future, this cannot be considered a victory for democracy by definition.
Middle Eastern political analysts, commenting on Raghad's interviews, note that in the near future she may gain considerable political weight. At the same time, it is argued that Saudi Arabia, a major regional financial and political player, is ready to stake on Saddam's daughter.