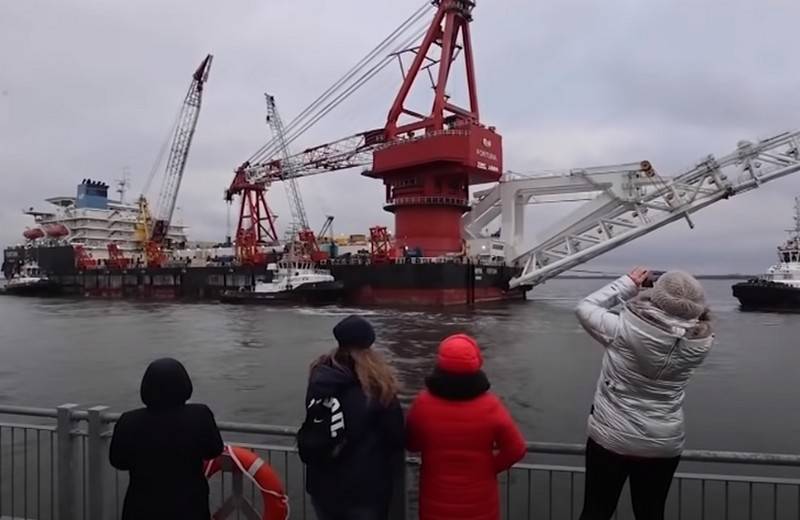 The US State Department has not proposed any new sanctions against the Russian Nord Stream 2 gas pipeline under construction. Bloomberg reported this with reference to a report for the US Congress.
According to the newspaper, the list includes the Russian pipe-laying barge Fortuna and the owner of the KBT-Rus vessel, which are already subject to restrictions imposed by Donald Trump. At the same time, it is noted that the report does not contain a proposal to impose sanctions against any German or European companies involved in the construction of the Russian gas pipeline.
It is assumed that the absence of new sanctions indicates the desire of the new US Secretary of State, Anthony Blinken, not to spoil relations between Washington and Berlin, which intends to complete the construction of the gas pipeline.
Earlier, the White House set conditions for Berlin for the successful completion of Nord Stream 2. Joe Biden's administration proposed to Germany to create some kind of mechanism that would prevent the gas pipeline from operating in the event of a reduction in gas transit through Ukraine.
Russian Foreign Minister Sergei Lavrov called these conditions humiliating.
Now they are writing openly that bargaining is underway and discussing the possibility of agreements between Washington and Berlin, according to which Nord Stream 2, okay, God bless you, let it be completed, let it function, but if suddenly gas transit through Ukraine suddenly decreases, then Nord Stream 2 will be shut down. I cannot decide for Germany, but the fact that this is a humiliating proposal is obvious to me
- said the Russian minister.