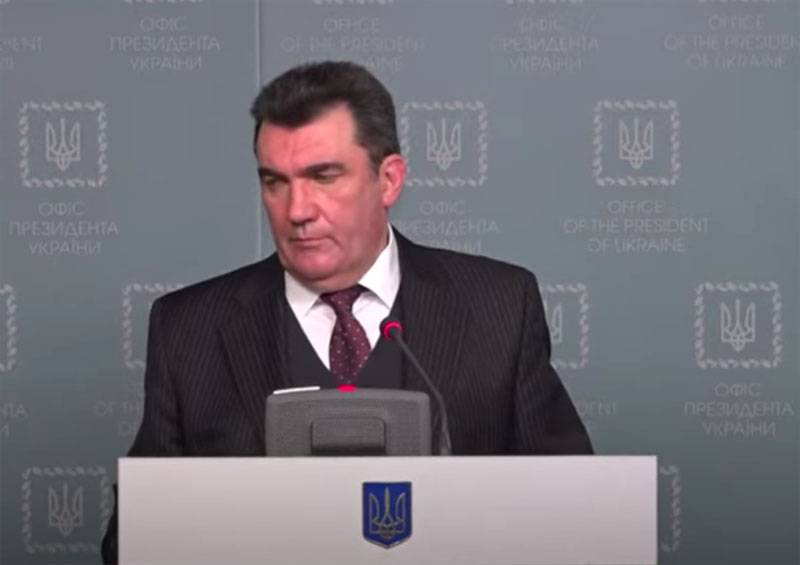 Secretary of the Ukrainian Council for National Security and Defense (NSDC) Oleksiy Danilov made a statement on Ukrainian TV about the situation in Donbass. Describing the situation for Savik Shuster's program, the Ukrainian official said that "Ukrainian soldiers are not calm down."
At that moment, he took a mobile phone out of his pocket and showed in the gallery a picture with a sniper killed by NM LDNR. At the same time, Danilov did not show the picture to the audience, saying that "there is violent content." According to the NSDC secretary, a sniper who is a citizen of the Russian Federation was eliminated in the Donbass.
Alexey Danilov:
Our warriors are not satisfied. They are responsible to the enemy for each of our soldiers. Each sniper group is under the control of our intelligence. Our soldiers work it all out.
According to the Secretary of the National Security and Defense Council of Ukraine, the commanders of the Armed Forces of Ukraine in the zone of the so-called Joint Forces Operations (Joint Forces Operations) "have the rights and obligations to give orders to return fire." Danilov added that in such cases it is not necessary to coordinate firing to kill with the higher command.
Meanwhile, the Donbass celebrated the anniversary of the liberation of Debaltseve. The city was liberated from the Ukrainian military on February 18-19, 2015. Then the Ukrainian group of troops found themselves in a "cauldron" from which not everyone was able to get out.
The head of the DPR Denis Pushilin called the victory in Debaltseve a great feat.
Pushilin:
Then our militia had to fight with significantly superior enemy forces. The victory allowed us to free thousands of residents from the occupation, and many were also able to eventually return to their hometown.
On the anniversary of the defeat of the Armed Forces of Ukraine in the Debaltsevo "cauldron" in Ukraine, attempts continue to be made to find those responsible for those events.