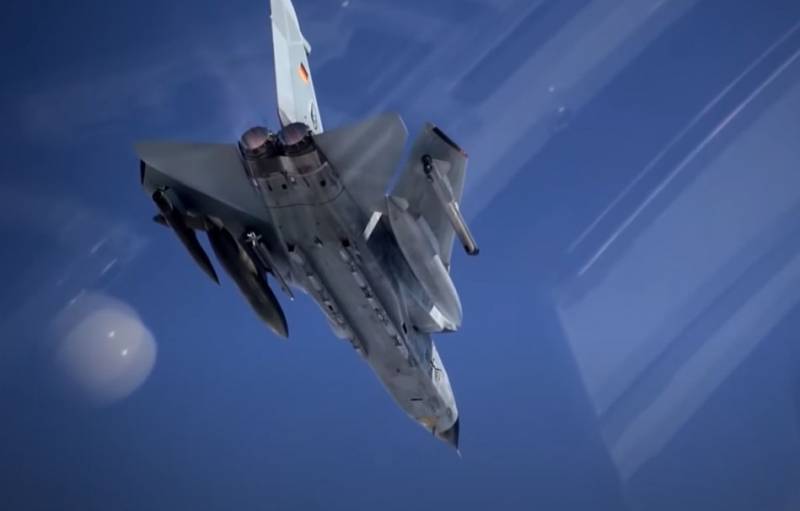 The German Air Force announced that, despite the modernization of the aircraft fleet, they do not intend to abandon the operation of Tornado fighters. It became known that the operation of these combat aircraft in the Luftwaffe decided to extend until 2030. At that time, the fighter from the time of the first flight will be 1 years old, and from the moment it was put into service with the FRG Air Force it is exactly half a century.
Today in Germany there is a program to extend the service life of Tornado fighters. One such fighter went through modernization procedures. The service life of its airframe was increased from 6 to 8 flight hours.
The German media noted that in order to extend the life of the Tornado fighter's airframe, several important structural elements were replaced, including the connecting link between the front and middle parts of the fuselage.
From the report:
Parts that were previously discontinued were created separately.
Bundeswehr Luftwaffe Press Service:
Replacement of important structural parts, such as the annular frame, was carried out on the first aircraft under the program. It was not originally intended that this component would ever be replaced. Therefore, there were no such spare parts.
It is stated that a total of about 400 structural parts are being replaced.
The "rebuilding" of the aircraft was carried out at a Bavarian plant in Manching.
Luftwaffe Press Service:
Based on the federal government's decision, 85 Tornado fighters will remain in service until 2030. This can be achieved if we do a lot of work with this entire fleet of aircraft, which we will try to do.