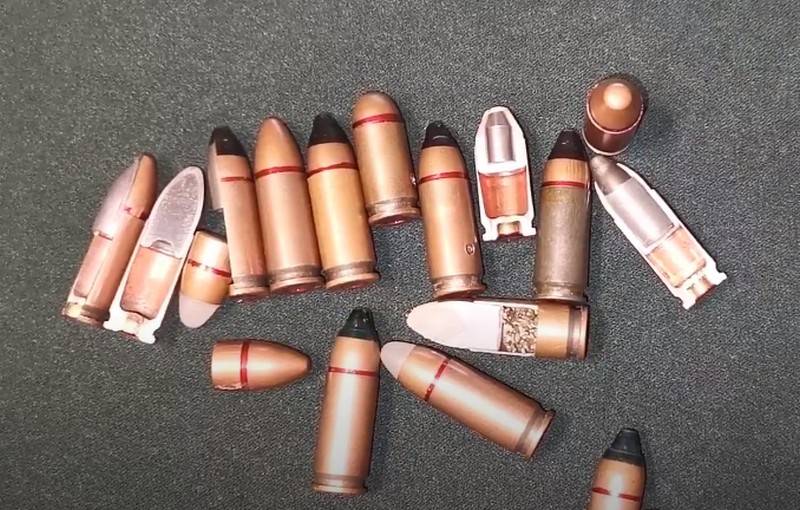 Rostec is starting to develop a new pistol cartridge with increased lethality, the terms of reference are aimed at approval by the law enforcement agencies. The press service of the corporation reports.
TsNIITochmash will be engaged in the creation of a new cartridge of 9X19 mm caliber for special forces, a technical task has been drawn up, which is sent to the security forces for approval. The timing of the start of work on the cartridge, which should surpass analogues in slaughter, has not yet been determined.
Currently, there is a departmental approval of the tactical and technical assignment for the implementation of an initiative R&D project for the development of a 9x19-mm cartridge with increased lethal characteristics
- leads
TASS
message press service.
As stated, the new ammunition should surpass in lethality the most powerful cartridge with a 9N19 steel core bullet in the 7x21 mm caliber line. The muzzle velocity of a bullet weighing 7 grams of a new cartridge should reach a speed of 480 m / s with an accuracy of fire of no more than 2,5 cm at a distance of 25 meters.
It is noted that TsNIITochmash has extensive experience in creating ammunition, including those with a more lethal effect. The Institute has already developed the SP7 cartridge of 9X18 mm caliber with a bullet with a plastic core, as well as the SP12 cartridge of 9X21 mm caliber with a high destructive effect. Both ammunition was adopted by the Russian law enforcement agencies.