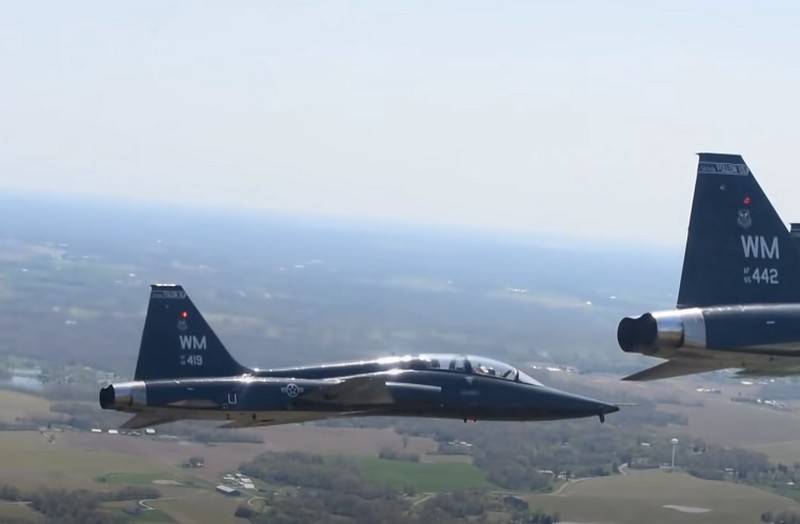 In the United States, the Northrop T-38 Talon supersonic trainer plane crashed, killing both crew members. This is reported by Fox News with reference to the statement of the head of the local emergency agency Christina Thornton.
A two-seater T-38 plane crashed near Dannelly Field in Montgomery, where the Alabama National Guard base is also located
- said in a statement.
The incident took place on Friday 19 February evening. A trainer plane, performing a planned flight, for some unknown reason crashed near Montgomery Airport, Alabama. As a result of the crash, both crew members were killed, the data of the pilots have not yet been provided.
It is noted that there are residential buildings near the crash site, but no damage to any structures was noticed. Police, firefighters and a rapid response service are working at the scene.
The Air Force Commission will determine the reasons for the crash and the death of the pilots.
It should be noted that this crash of the Northrop T-38 Talon trainer is far from the first. In 2017-2018, there were several incidents with this aircraft, which also led to the death of the pilots.
The supersonic T-38 Talon twin-seat aircraft are widely used by the US Air Force for training with the 1961 of the year. Production was completed in the 1972 year, according to the official website of the United States Air Force, more than 500 of such vehicles are at the disposal of the military. The length of the aircraft - 14 m, wing span - 7 m, height - 3 m, maximum speed - 1381 km / h.