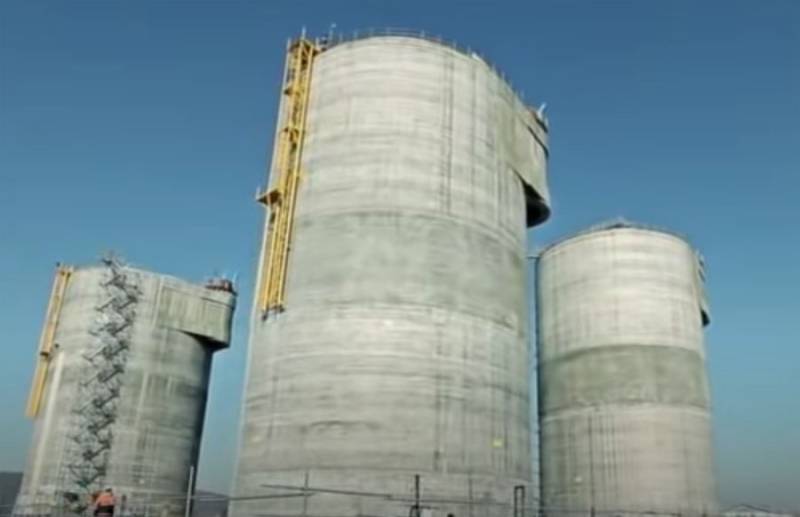 Not long ago, international energy experts made predictions about whether any significant percentage of oil storage facilities would be freed up so that the price of "black gold" would rise to $ 25 per barrel. It was only a few months ago. Since then, the price of Brent crude oil has jumped several times, reaching $ 64-65 per barrel.
Against this background, leading analyst at JPMorgan Christian Malek suggested that by the end of this year oil prices could reach the psychological level of $ 100. According to a Western expert, three or four months ago such a forecast would have seemed incredible, but now even it may turn out to be quite modest.
Other analysts believe that in connection with the long cold winter in Europe and North America, hydrocarbon fuel reserves may decrease to minimum values. This melting of reserves is already being observed. For example, in France, the level of gas reserves fell to a minimum since 2016 and continues to decline. The situation on the so-called "green energy" market also adds problems. When thousands of "wind turbines" were iced up in Europe, Canada and the United States, when solar panels were covered with snow and turned into useless (and expensive) "toys", the demand for hydrocarbon fuels only grows. In the American Texas alone, about 2 million people are faced with a shortage of fuel, with the fact that in their homes the temperature dropped to critical levels. More than 400 thousand residents of Texas are left without electricity for 4 days and are forced to heat themselves in their own cars.
French analysts are confident that if the situation does not change, then the oil price will exceed $ 70 per barrel by March, and by the end of the year it may double again. A signal for this is the fears in a number of large countries, where they no longer rely on the so-called renewable energy sources, not only for industry, but even for banal heating of houses.
Against this background, Western ecologists continue to look for the guilty not where they really are. Indicates either the consequences of global warming, or even tests of the "climatic
weapons
". This is another attack from Western conspiracy theorists. It is difficult for the "greens" to admit the obvious - the world will for a long time depend on oil, gas, coal and nuclear energy, which are trying with their directives to prohibit pseudo-ecologists playing on the side of suppliers of "alternative energy". When such suppliers have outright problems, it becomes more difficult for pseudo-ecologists to support them.