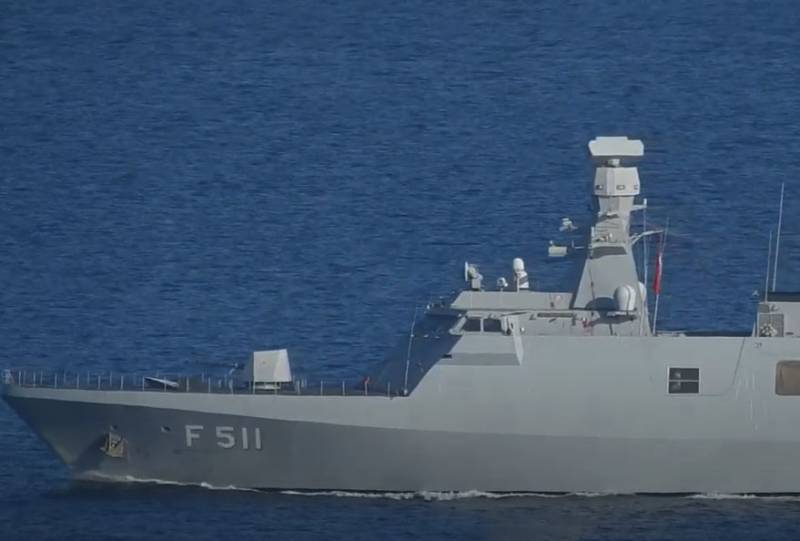 Ukrainian media come out with materials that speak of the country's government's readiness to finance the construction of a corvette for the naval forces.
It is reported that in 2021 it is planned to allocate about UAH 3,8 billion for these purposes. This kind of information appeared in the Ukrainian media with reference to the so-called passport of the budget program of the Ministry of Defense of Ukraine for 2021.
The exact amount for which it is planned to finance the acquisition of the corvette (the amount should be allocated this year) is called - 3 billion 788 million 506 thousand UAH. The total amount has not yet been announced.
What specific warship are we talking about?
The Ministry of Defense of Ukraine is going to order the construction of a Turkish-designed Ada-type corvette. According to the commander of the Ukrainian Armed Forces, Rear Admiral Oleksiy Neizhpapa, the corvette will be laid down "in a few months."
When the commander of the Ukrainian Navy was asked about the timing of the construction of the corvette, he did not give exact dates. According to Neizhpapa, "the Ukrainian fleet will be improved":
So, in 2022 we will receive the first batch of Mark VI boats. We need to train personnel for service on these boats and on the new corvette.
Recall that a memorandum on the possible construction of a corvette using Turkish technologies between Kiev and Ankara was signed in December last year. At the same time, they claim in Ukraine that the memorandum defines specific contracts and construction terms. But for some reason, even the Commander of the Navy of the Ukrainian Armed Forces cannot name these dates.
For reference: Turkish corvettes of the Ada type provide for the implementation of stealth technologies. To date, according to open sources, Turkey has built 4 such ships for its Navy. These are ships with a total displacement of about 2 thousand tons, the length is about 99 m, the width is 14,5 m, the draft is 3,6 m. For the Turkish Navy, the Harpoon anti-ship missile system, 1 × 76-mm artillery mount , as well as 2 × 12,7-mm machine gun Aselsan STAMP and others
weapon
... Cruising range - up to 3,5 thousand miles at 15 knots. The crew is about 100 people.