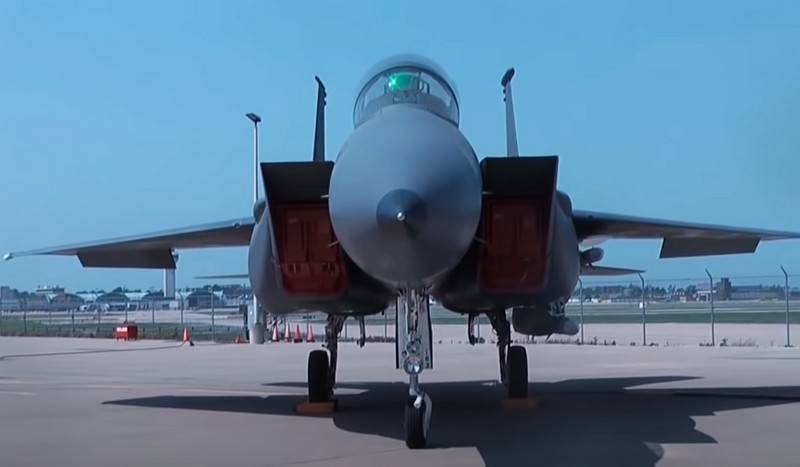 The Indonesian Air Force will be replenished with F-15EX and Rafale fighters. This was stated by the chief of staff of the Indonesian Air Force, Marshal
aviation
Fajar Prasetio, reports KOMPAS.com.
Speaking at the annual meeting of the country's air force, Praseto said that 2021 French Rafale fighters and eight American F-2024EX will be purchased between 36 and 15. In addition, the Indonesian Air Force will be replenished with Lockheed Martin C-130J Super Hercules military transport aircraft and long-range medium-altitude attack drones.
According to the Marshal, the first six American F-15EXs should arrive in the country by 2022.
It is noted that Jakarta has been negotiating the purchase of a batch of French fighters throughout the past year. Last fall, Air Force Chief of Staff Aviation Marshal Yuyu Sutisna announced the country's Air Force plans to purchase two F-16 squadrons of the latest modification, but the contract for these aircraft was never signed, but information about the F-15EX batch appeared.
At the same time, the contract for the purchase of Russian Su-35 fighters "stuck". Recall that the contract for the purchase of 11 Su-35 fighters by Indonesia was signed on February 14, 2018 in Jakarta, but was never finalized despite numerous statements from Jakarta.
Last November, Indonesian Ambassador to the United States, Muhammad Lutfi, said Washington would not sell fifth-generation F-35 fighters to Indonesia until Jakarta purchases fourth-generation American fighters.