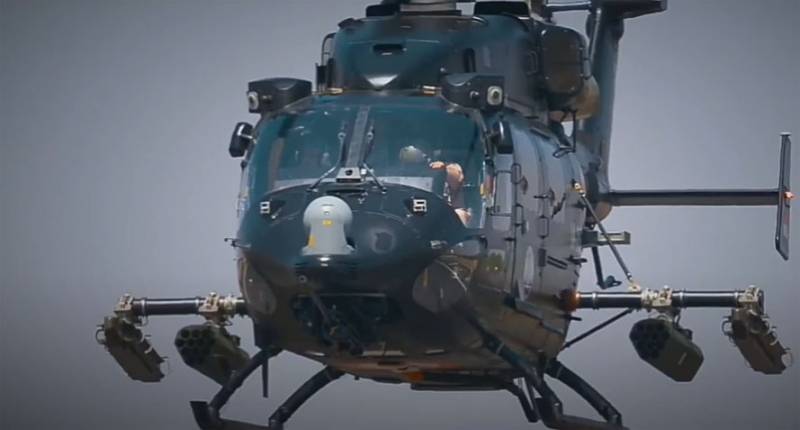 Air-launched anti-tank missiles have been tested in India. The tests were carried out at the proving ground of the state of Rajasthan (Rajasthan) in the northwest of the country.
According to the latest data, anti-tank missiles were fired from the board of the ALH Dhruv multi-purpose helicopter. We are talking about an impact modification of this rotorcraft - Dhruv Mk.4. Earlier, two classes of missiles were installed on this modification in the Indian Air Force: air-to-air and air-to-ground. Now the use of new versions of the HELINA anti-tank missiles has been implemented.
Indian Air Force Officer:
We have achieved 100% effectiveness when using HELINA missiles against
tanks
and other armored vehicles. All targets that were detected at the range were successfully hit.
Representatives of the Indian Defense Research and Development Organization (DRDO) report that the missiles hit targets at a distance of up to 7 km. It is the 7-km distance that is designated as the maximum for air-launched HELINA anti-tank guided missiles.
When the missile is put into service with the Indian Air Force, it is reported that it will receive a special name - Dhruvastra. It is anti-tank
weapon
with an infrared homing head (GOS). It is capable of hitting armored targets at any time of the day and in any weather. In this case, the missile can hit tanks in the option of attack from above (vertical hit on an armored vehicle). It is reported that several targets at the range were destroyed in this way.