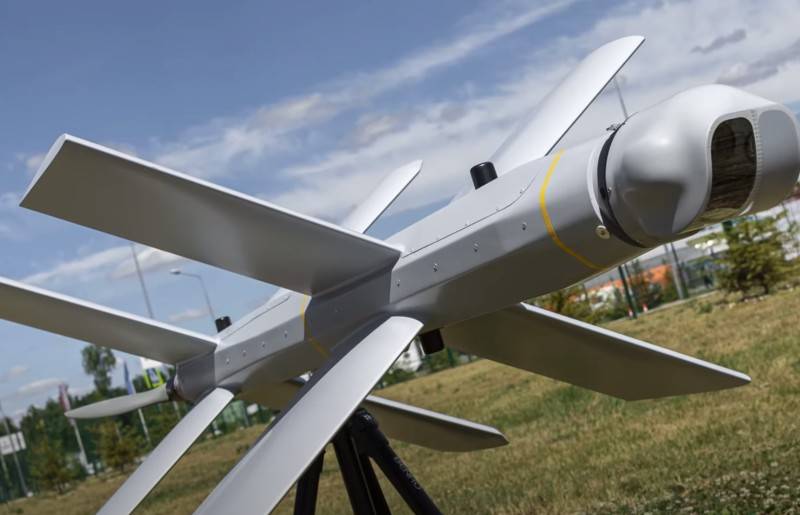 Rostec confirmed the use of domestic kamikaze drones in Syria during tests. Industrial director of the state corporation's weapons complex Bekkhan Ozdoev spoke about this in an interview with Izvestia.
Today Russia has its own line of kamikaze drones. The interest in it on the world arms market is extremely high. A significant role in this was played by the fact that we tested them in Syria, in real combat conditions.
- he said.
According to Ozdoev, such drones are much cheaper than missiles, are practically invisible to radars and are extremely effective on the battlefield. He noted that many foreign customers are interested in Russian patrolling ammunition, but they are not exported. The primary task is to saturate the Russian army with this type of ammunition.
Earlier, the head of Rostec, Sergei Chemezov, announced the tests in Syria of kamikaze drones KUB-UAV and Lancet, developed by the Kalashnikov concern. Details of the use of drones were not disclosed, but most likely, with the help of loitering ammunition, strikes were made on the positions of the militants in the Syrian province of Idlib.
"Lancet" has several types of guidance systems: coordinate, using optoelectronic means and combined. The television channel transmits an image of the target, which allows confirmation of a successful defeat. The takeoff weight of the Lancet-3 drone is 12 kg, the range is up to 40 km at a speed of 80 to 110 km / h, the type of fuse is pre-contact. Warhead weight - 3 kg. "Lancet-1" with a takeoff weight of 5 kg has a warhead weighing 1 kg.
The KUB-UAV has a warhead weighing about 3 kg, capable of staying in the air for up to 30 minutes at a speed of 80-130 kilometers per hour and hitting a target regardless of its stealth and terrain.