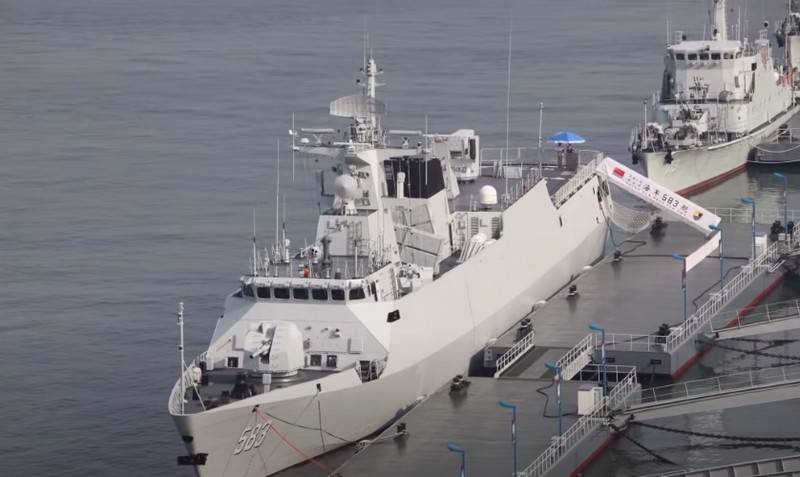 China has completed the construction of the Type-056 / 056A project corvettes (Jiangdao class), the last two ships of the series became part of the PLA Navy. It is reported by Navy Recognition.
In late January-early February, the Chinese Naval Forces adopted the last two Type-056A corvettes, thereby bringing the total number of ships in this series to 72 units (22 - Type-056 and 50 - Type-056A) ). The construction of the corvettes of this project has been completed.
The total displacement of the Jiangdao-class corvettes is 1500 tons. The hull is 89 meters long and 11 meters wide. The cruising range is 2 thousand miles, the autonomy is 15 days. The armament includes: 76-mm gun mount, four launchers of YJ-83 anti-ship missiles with a firing range of up to 160 km, an eight-container short-range air defense system HQ-10, two 324-mm three-tube torpedo tubes.
Ships are intended exclusively for patrolling territorial waters, escorts, fighting surface and submarine forces of the enemy, and protecting fisheries.
This project is independently developed in China and has been under construction since 2012. Since the end of 2014, the PLA Navy began to receive corvettes of the modified project 056A, which differs from the base project 056 mainly by the presence of a towed GAS.
The construction of ships of this type was simultaneously carried out at four shipyards: Hudong-Zhonghua in Shanghai, Huangpu Shipyard in Guangzhou, Liaonan Shipyard in Dalian, Wuchang Shipyard in Wuhan.