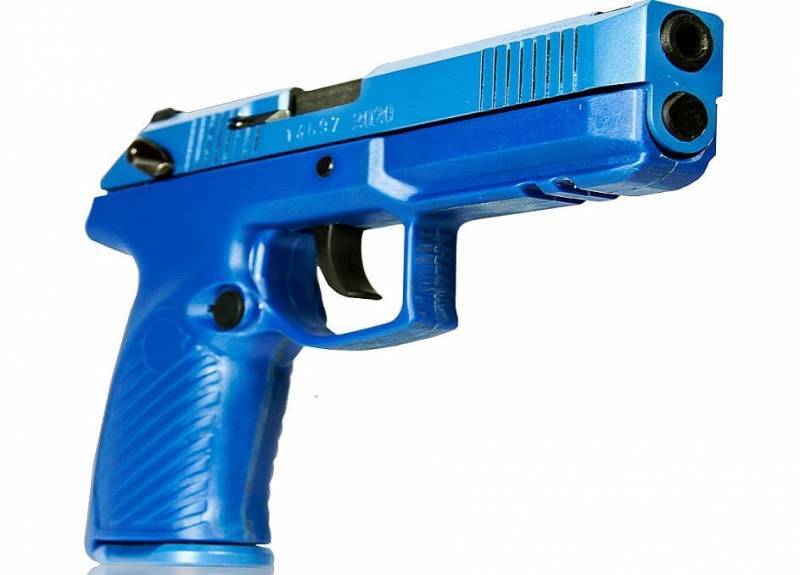 TsNIITOCHMASH has started manufacturing prototypes of the Marker training pistol for testing. This was reported by the press service of Rostec.
The state corporation noted that the ROC "Marker" was started by TsNIITochmash specialists on an initiative basis, at the moment working documentation has been prepared for the manufacture of prototype pistols, which will take part in preliminary tests.
At the present time, working design documentation has been developed for the manufacture of prototypes and preliminary tests.
- TASS leads the message of the press service.
The "Marker" pistol is intended for conducting trainings to increase the level of fire and tactical-special training of employees of various Russian law enforcement agencies, as well as for entertaining and competitive shooting of civilians and holding competitions.
The main units and parts of the pistol are unified with the pistols of the "snake line" (Boa constrictor, Poloz, Aspid) already created at TsNIItochmash. "Marker" is similar to the existing combat models of small arms
weapons
, but stands out for its bright distinctive coloration on the barrel and bolt. The design of the pistol excludes the possibility of using live ammunition.
The declared firing range is 10 meters, the operating temperature is from -5 to +30 degrees Celsius. Resource - up to 4 thousand shots. Pistol length - 206 mm, weight without cartridges - 0,78 kg, magazine capacity - 18 cartridges.