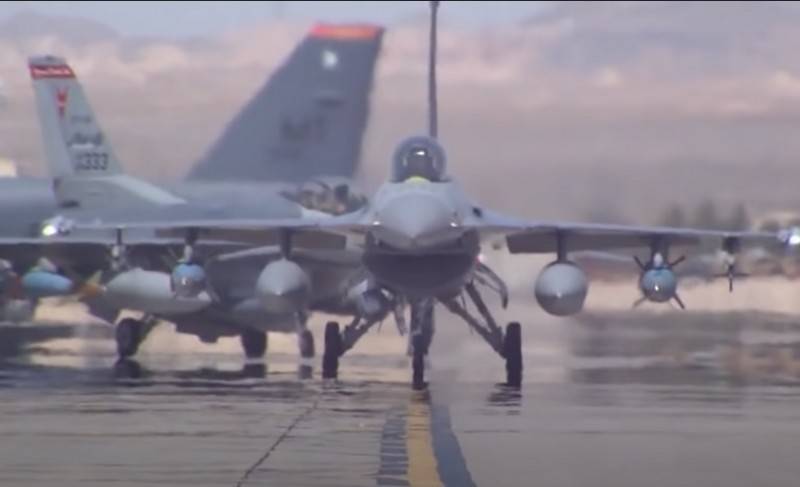 The U.S. Air Force is considering replacing the F-16 Fighting Falcon with a new fighter jet. As NPlus1 reports with reference to Aviation Week, the Air Force command intends to assess the feasibility of such a replacement.
The US Air Force has launched a research program, within which it intends to assess the feasibility of replacing F-16 Fighting Falcon fighters with new combat aircraft. The study should be completed by early FY2023.
Earlier, the Air Force was considering replacing the F-16 with a new fighter, said US Air Force Chief of Staff Charles Brown. He explained that if such a decision is made, the new aircraft will be of the "four and a half" generation. The fighter will have to have an open architecture, the ability to quickly update the software and surpass the old fighter in some characteristics. At the same time, it must perform the same tasks as the F-16.
The F-16 is a fourth-generation multi-functional lightweight fighter. He entered service with the U.S. Air Force in 1979 and is today one of the most advanced combat vehicles. According to the World Air Forces 2020 handbook, the U.S. Air Force has 790 fighters of this type in service.
With a maximum take-off weight of 21,8 tons, the F-16 is capable of carrying up to 7,7 tons of aerial bombs and missiles at 9 points of suspension. Combat radius - 1,7 thousand km, maximum speed - 2200 km / h. The fighter is armed with a 20 mm cannon.