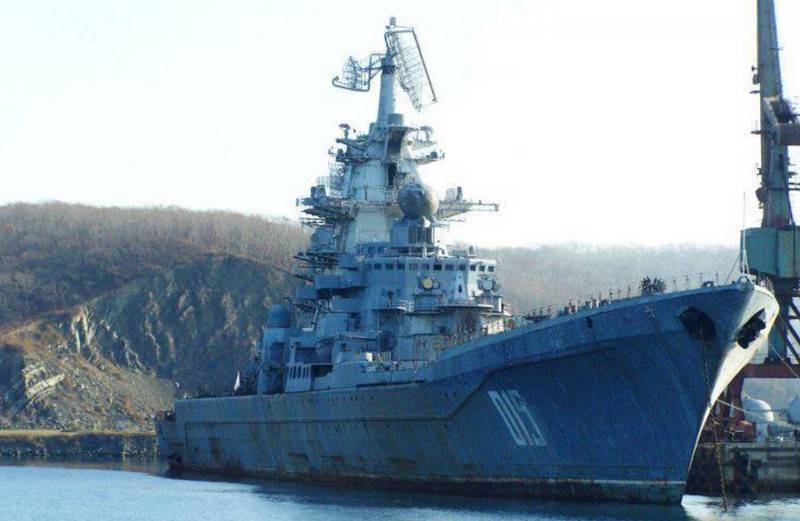 The heavy nuclear missile cruiser "Admiral Lazarev" of project 1144 "Orlan" has been sent for scrapping, the cutting of the ship will begin this year, follows from the materials of the portal of state purchases.
According to the documents, the utilization of the cruiser will be carried out at the 30th shipyard. The ship should be installed on the cutting slip by the end of August this year. The contract for the disposal of the heavy nuclear missile cruiser Admiral Lazarev with the 30th shipyard was signed by Rosatom. The cost of disposal is estimated at 5 billion rubles, the work should be completed by November 30, 2025.
The conversation about the disposal of Admiral Lazarev has been going on for a long time. The cruiser was withdrawn from the Pacific
fleet
in 1999, and five years later in Bolshoy Kamen, nuclear power plants were unloaded from it, part of the equipment was removed, after which the ship was mothballed. In 2014, the ship underwent dock repairs in order to maintain buoyancy.
In 2015, it was reported that the ship would be scrapped, since it was morally obsolete and physically worn out, and it was no longer able to wait for a queue to restore technical readiness for several years. At that time, the ship repair enterprises of the Far East were not ready to repair such a large ship, and the transportation of the immobilized cruiser to Severodvinsk was recognized as problematic.
TARKR "Admiral Lazarev" - Project 1144 "Orlan" heavy nuclear missile cruiser. Built at the Baltic Shipyard. Launched on May 26, 1981, entered the Pacific Fleet on October 31, 1984 under the name "Frunze", renamed into "Admiral Lazarev" on April 22, 1994.