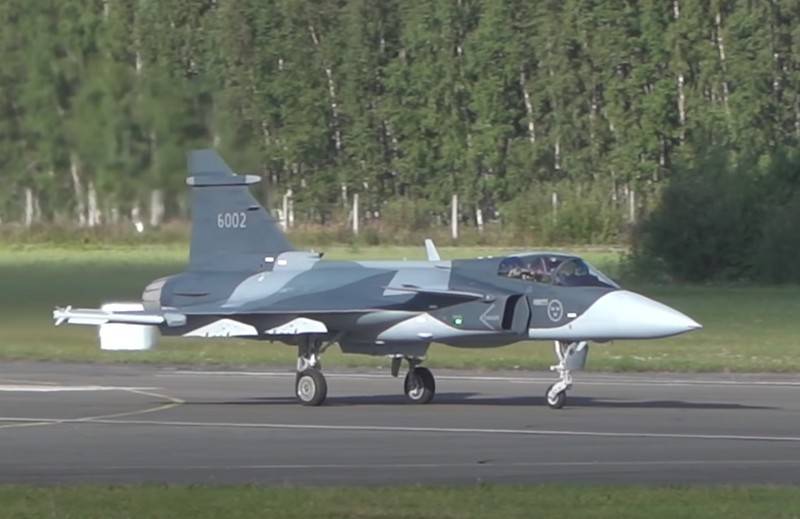 Senior Swedish military officials backed Saab's bid for the Finnish Air Force tender, saying the Gripen multi-role fighter is the best choice and will allow the two countries to work together to prevent a Russian attack. Reported by DefenseNews.
Swedish Defense Minister Peter Hultkvist blamed Russia for the deteriorating security situation in the Baltic region and called the expansion of defense cooperation between the Scandinavian countries a prerequisite for resisting "Moscow's aggressive moves." According to him, the organization of air defense is an important part of the confrontation with Russia, and the Gripen fighter is the best choice for Finland.
He echoed Hultkvist and the deputy commander of the Swedish Air Force Anders Persson, who said that Sweden and Finland are potential targets for the invasion of Russia, and in the event of an attack, the Finnish Air Force could retreat to Swedish airfields. In this case, it would be best if both countries were armed with the same Gripen fighters.
By the end of April, the Finnish Air Force must finally decide on the choice of a new fighter that will replace 64 outdated F / A-18 Hornets in the Air Force.
Among the candidates for replacement are American fighters Boeing F / A-18 Super Hornet and Lockheed Martin F-35 Lightning II, as well as Eurofighter Typhoon, French Dassault Rafale and Saab Gripen made in Sweden. Moreover, the US State Department has already approved the probable delivery of 64 F-35 aircraft, 58 F / A-18 E / F Super Hornet and 14 EA-18G Growler to Finland.
Today there are 30 military airfields in Finland, 11 of them are located on airfield road sections. In peacetime, the Finnish Air Force uses seven main airfields, including those near the Russian borders.