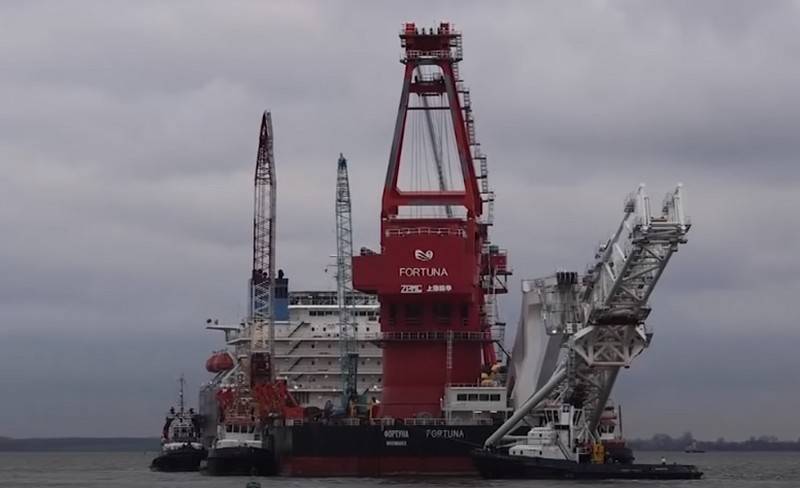 The halt in the construction of the Russian Nord Stream 2 gas pipeline is a matter of life or death for Ukraine. This was stated by the head of the board of NJSC "Naftogaz of Ukraine" Andriy Kobolev, having made a corresponding entry on Facebook.
Kobolev is convinced that the completion of the construction of the Russian gas pipeline, which, in his opinion, is "part of the defense of the state," will make Ukraine defenseless "against Russian military aggression." According to the head of Naftogaz, the Ukrainian gas transportation system protects the country from a full-scale invasion of Russian troops, but this will only last as long as Russia pumps its gas to Europe. As soon as there is a roundabout route, Russia will launch an attack on Ukraine.
Then our country will become much more vulnerable to Russian aggression. That is why stopping Nord Stream 2 "is, without exaggeration, a matter of life or death for our citizens.
- says Kobolev.
Kobolev insists that Nord Stream 2 is precisely a political project, not an economic one, and is directed primarily against Ukraine.
Meanwhile, it became known that a group of American senators demanded that the US State Department report on the plans of the Joe Biden administration to introduce new sanctions against the Nord Stream 2 gas pipeline. American politicians are interested in data on ships and companies continuing to work on the project, as well as in what status the Russian gas pipeline is.
Earlier, the Russian Foreign Ministry said that US sanctions would not prevent the completion of the construction of Nord Stream 2.