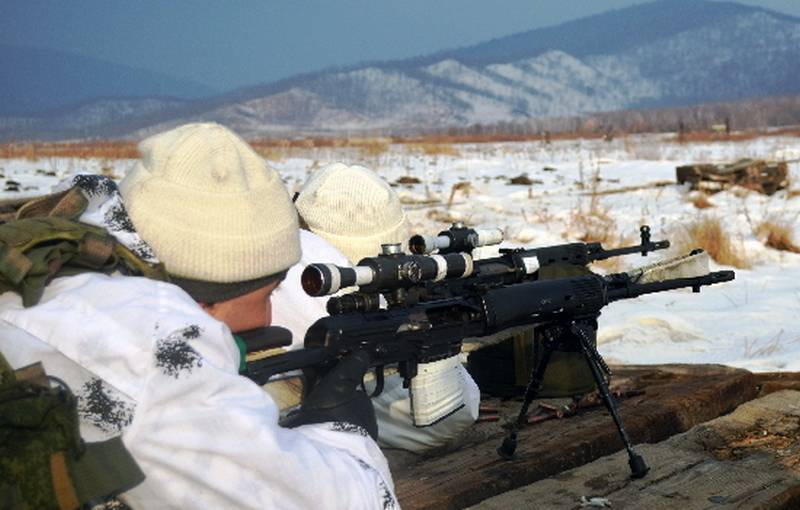 State tests of the new Ugolek sniper complex being developed for the Russian army will begin in 2022. This was reported by the press service of Rostec.
The developer of the rifle TsNIITOCHMASH has begun manufacturing prototypes of a new sniper rifle, which will take part in preliminary tests. The next stage - state tests - is scheduled for 2022, the exact dates have not been named. In November last year, industrial director of the Rostec weapons complex, Bekkhan Ozdoev, said that state tests were scheduled for the end of 2021.
Currently, prototypes of sniper systems are being manufactured for preliminary tests. State tests are scheduled to begin in 2022
- leads TASS message Rostec.
The new Ugolek sniper complex is being developed using only Russian components and components. The complex is created on the basis of a semi-automatic rifle and is being developed in 2 calibers - 7,62x51 mm (.308 Winchester) and 8,6x69 mm (.338 Lapua Magnum). He will receive new Russian-made optics.
TsNIITOCHMASH said earlier that the Ugolek sniper rifle is intended for long-range shooting, and not to replace the SVD, which is the main sniper rifle in the Russian army.
In the future, on the basis of army rifles, hunting self-loading rifles will be created for both caliber - and .308, and .338 Lapua Magnum.